"You know what I do give a shit about? The United States is 5% of the world's population. But it's got 25% of its prisoners. But that's not something you white guys want to talk about. [...] I grew up in the roughest part of Harlem there is. Nine out of ten kids on my block ended up in places like that. And every day of my life, I think there but by the grace of God. And they're taking these kids – like the ones I knew – and they're extending their sentences and murdering some of them. So no matter what you do or what you say, they're going to take my offer or we're going to trial. Either way, they're gonna pay."
— Robert Zane to Harvey Specter
100 is the eighth episode of the seventh season of Suits and the 100th overall. It first aired on August 30, 2017.
Synopsis
Harvey and Mike seek outside help; an unexpected encounter derails Louis' search for a new associate; Donna receives a proposition.
Plot
Harvey asks Robert Zane to take over the prison case, but Zane will only agree if Harvey lets him try the case his own way. It is later discovered that Frank Gallo has been killed, but not before Zane records a damning video confession from Gallo. Harvey accuses a rep from Reform Corp. of putting a hit on Gallo. While denying involvement, the rep agrees to sign a document revealing the alliance with Tommy Bratton. Harvey uses this to get Bratton to sign a document taking full responsibility and absolving Alex of any wrongdoing. Donna reconnects with her old boyfriend Mark, and is taken aback when Mark invites her to his hotel room even though he is currently married. Elsewhere, Louis wonders why Gretchen is steering him away from recruiting associates out of Columbia Law. He later learns that it's because Sheila Sasz is now working in their placement department. Sheila reveals she is engaged to another man, but invites Louis to a hotel room for one last fling. While Donna backs away at Mark's door, Louis enters Sheila's room.
Cast
Main Cast
Recurring Cast
Guest Cast
Jay Harrington as Mark Meadows
Al Sapienza as Thomas Bratton
Dan Lett as Roger Shapiro
David Huband as Judge
Sharon McFarlane as The Gatekeeper
Samora Smallwood as Ashley
Emily Dickinson as Denise Gallo
Derek Barnes as Harvey Stunt Double
Major/Highlighted Events
Harvey Specter and Mike Ross have Robert Zane take over the case against Masterson Construction and Reform Corp.

Frank Gallo is murdered in his cell by Masterson and Reform Corp. to prevent him from testifying.

However, Gallo already recorded a testimony for Robert, which is used to settle the case with Reform Corp. with the promise of halting prison labor. Additionally, they manage to have Thomas Bratton, managing partner of Bratton Gould, resign from the firm and destroy the affidavit that incriminated Alex Williams.

Louis Litt and Donna Paulsen reconnect with their ex-lovers, although Sheila Sazs and Mark Meadows are engaged and married respectively. Both Louis and Donna are invited to a hotel to engage in an affair; while Donna goes to the hotel, she leaves after getting a text from Rachel Zane, although Louis commits and sleeps with Sheila.
Cultural References
Trivia
Goddamn Counter: 8
This episode was directed by Patrick J. Adams.
According to Donna's iPhone, the month is currently August.
Goofs/Inconsistencies
Donna's iPhone lists the date as Thursday, August 3rd. August 3rd fell on a Thursday in 2017, the same year this episode came out. However, timeline wise, it hasn't been a year since "Borrowed Time", which Harvey's iPhone reveals is taking place in July 2016. This episode would be taking place around August 2016; August 3rd fell on a Wednesday in 2016. However, it is possible that these phone dates are merely when these scenes were filmed, thus leading to the inconsistencies.
Quotes
Mike:
I'm saying that you and I are supposed to be Batman and Robin. If we can't stop these guys from getting away with it and save
Alex
in the meantime, then what the hell are we doing?
Harvey:
I'm guessing you got a plan.
Mike:
I'm guessing I do.
Harvey:
You think we need to find our Commissioner Gordon.
Mike:
How'd you know that?
Harvey:
Because I know Batman. And I know that he needs someone on the inside who's working with him behind the scenes.
Mike:
Look at you. You do know Batman.
Gallery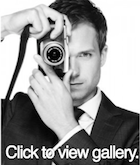 Community content is available under
CC-BY-SA
unless otherwise noted.