"No matter what we sue them for, they're just gonna want to settle."
"I know that. Which means we need to insist on an admission of guilt."
— Mike Ross and Harvey Specter
Admission of Guilt is the fourteenth episode of the sixth season of Suits, and the 90th overall. It first aired on February 15, 2017.
Synopsis
Harvey and Mike walk a fine line when they partner on a class action; Louis needs Rachel's help impressing a client during an annual presentation; Donna and Benjamin refine their product.
Plot
To be added
Cast
Main Cast
Recurring Cast
Guest Cast
Major/Highlighted Events
Harvey Specter informs Mike Ross that the lawsuit against Velocity Data Solutions should be run through the Eastside Legal Clinic to prevent it from being tied to Pearson Specter Litt; however, when Velocity CEO James Palmer mentions that the clinic does not have the resources to finance or handle a huge lawsuit, Mike appoints P.S.L. as co-counsel.

Oliver Grady begins to suspect Mike when Mike has the clinic handle a corporate lawsuit alongside his old law firm, and Mike admits that he is doing so in order to become admitted into the Bar; Oliver threatens to inform Nathan if Mike does not do so first.

Katrina Bennett has returned to the firm and has been promoted from Senior Associate to Junior Partner.
Palmer offers a $100 million settlement which he later increases to $350 million, which Mike and later Harvey refuse. Palmer then informs Harvey that Craig Seidel was involved in his own technology being sold to Velocity. When Harvey finds proof, Seidel explains that Velocity had offered him a job if he sold out his company and his technology, but that after he had done so, they pulled the job and had deposited $300,000 into an offshore account to implicate him. Harvey decides to drop the suit against Velocity and threatens to expose Seidel to his employer unless Seidel has Mike approved by the Bar.
Cultural References
Trivia
Goddamn Counter: 5
It is revealed that Louis was Captain of his high school's Glee club and that he has undergone a few medical procedures for his nasal passages and a former skin tag epidemic as well as foot surgeries.
Goofs/Inconsistencies
Gallery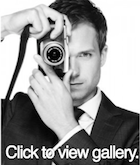 Community content is available under
CC-BY-SA
unless otherwise noted.