"
Harvey: Becoming Senior Partner is your life's work, Louis. You really want to buy it with your vote?
Louis: Daniel did not condition my partnership on anything.
Harvey: Maybe. But it will always have an asterisk.
"

—Harvey Specter and Louis Litt
Asterisk is the ninth episode of the second season of Suits and the 21st overall. It first aired on August 16, 2012.
Synopsis
Harvey's tasked with closing the one person whose vote will decide Pearson Hardman's future.
Plot
To be added
Cast
Main Cast
Recurring Cast
Guest Cast
Jeff Bryan Davis as Tony Zielinksi
LaMonica Garrett as Robert Solis
Connor Trinneer as Preston Reed
Jordan Hudyma as Cameron
Eve Crawford as Judge Emily Noveck
Jason Gosbee as Ruben Hernandez
Gail Hoffman as Naomi Litt
Charles Hoffman as Saul Litt
Major/Highlighted Events
Donna Paulsen returns to Pearson Hardman to resume her role as Harvey Specter's executive legal assistant.
Louis Litt is promoted from Junior Partner to Senior Partner by Daniel Hardman.

Realizing that Hardman promoted Louis to gather his vote, Jessica asks Harvey to sway him back to their side. At their dinner, Harvey reveals to Louis that Hardman set him up to take the fall when he embezzled five years ago, although Louis leaves the dinner as he sees the dinner as Harvey's way of securing his vote. Louis tells Harvey the next day that if Jessica wants to prove how much she values him, she should have approached him herself.
Harvey informs Jessica that she must gain Louis' vote herself, even offering to give up his beloved office as incentive. However, Louis remarks that with her leadership, he would always be a mushroom growing in Harvey's shadow, and that soon she would learn what it is like to be living in someone else's shadow. Jessica then informs him that when she wins the vote, there would be no returning to her good gracees if he votes against her. The next day, Louis presents her with his $500,000 partnership check, telling her that she can wait 24 hours to find out who he is voting for.

Mike receives a visit at the firm from his grandmother, Edith, whom he has not seen in two months. After being presented with a bonus from Harvey, Mike enlists Rachel's help to buy a luxurious apartment for Edith so that she no longer has to live in the nursing home. However, after passing on their dinner to work, he is notified by Rachel the next day that Edith has passed away.
Rachel receives a score of 172 on her LSATs.
Cultural References
Mike mentions Star Wars.
Louis uses Skype.
Harvey mentions Roger Maris, Babe Ruth and the New York Yankees.
When Mike mentions the "Church of Baseball", Harvey asks Mike if he's quoting Bull Durham, and Mike responds that he is Tim Robbins, the hot shot young pitcher destined for the majors while Harvey is the old man who never got there. Harvey asks if he knew that Robbins wore women's underwear in the movie, and Mike responds that he does but at least he slept with Susan Sarandon. Harvey then advises Mike not to call Kevin Costner an old man again.
Trivia
Goddamn Counter: 1
Edith reveals that it's been two months since she has seen Mike, meaning that this episode takes place two months after "Meet the New Boss". It also means that Daniel Hardman has been back at the firm for two months.
Louis' parents are mentioned and shown for the first time, played by Rick Hoffman's parents; his sister Esther is also mentioned for the first time.
Rachel's home address is listed as 60 - 623 West 23rd Street, New York, NY, 10076.
Goofs/Inconsistencies
Tony Zielinski's statements on his television show are often referred to as libel. However, it would be considered slander; libel is textual, whereas slander is verbal.
When Harvey suggests that Jessica promote someone to Senior Partner to garner a vote, Jessica tells him that according to the by-laws, she can only name one per year and she named Harvey. However, Harvey was promoted to Senior Partner in "Pilot", which according to Louis Litt in "Play the Man" took place in 2011. The previous episode, "Rewind", makes it clear that this episode and season takes place in 2012. Therefore, according to the by-laws, Jessica is within all rights to promote another Junior Partner.
This episode, set post July 2012, reveals that it has been two months since Daniel Hardman returned to the firm. Daniel returned shortly after Alicia's death, which took place shortly after the season 1 finale. However, that finale took place in November 2011, making the chronology of the episodes inconsistent.
Gallery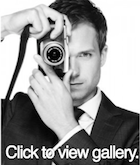 Community content is available under
CC-BY-SA
unless otherwise noted.