Back on the Map is the third episode of the sixth season of Suits, and the 79th overall. It first aired on July 27, 2016.
Overview
Mike tries to remain safe without breaking Danbury's unwritten rules; Jessica and Harvey try to land a whale; Louis searches for an office tenant; and Rachel faces a fellow student.
Synopsis
Mike tries to stay out of trouble to please Julius, the prison psychologist, but Kevin gets attacked. Sean Cahill informs Harvey that Gallo is an informant and will not be transferred. Through Mike, Harvey informs Gallo that he'll be eligible for parole in six weeks. Jessica forces Harvey to meet with William Sutter as a potential client; Harvey refuses to do business with a shady businessman, but Jessica demands a high-profile client for the firm's future. When Harvey tries to sign Nathan Burns instead, Sutter interferes. Louis regretfully books an office tenant to pay the bills and clashes with Stu Buzzini, head of an investment company, as soon as they move in, but Harvey makes a deal with the investor to stave off Sutter, cementing them as new neighbors and gaining Burns as a client. Now in law school, Rachel engages in a debate with a classmate and uses the skills learned from her work experience to win. Cahill offers a deal for Mike if he can get Kevin to inform on his father-in-law.
Cast
Main Cast
Recurring Cast
Guest Cast
Alan Rosenberg as William Sutter
Erik Palladino as Kevin Miller
Malcolm Gets as Columbia Law Professor Dunbar
Ian Reed Kesler as Stu Buzzini
David Hewlett as Nathan Byrnes
Ashley Leggat as Naomi
Jonathan Eliot as Edwin
Jason Bryden as Andy
Jai Jai Jones as Guard #5
Major/Highlighted Events
Trivia
Gallery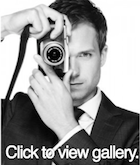 Community content is available under
CC-BY-SA
unless otherwise noted.