Blowback is the eleventh episode of the fifth season of Suits and the 71st overall. It first aired on January 27, 2016.
Overview
Mike is under investigation by a ruthless government prosecutor; Jessica and Harvey must figure out how to build a defense for Mike, knowing full well that he's guilty of the crime for which he stands accused.
Synopsis
Cast
Main Cast
Recurring Cast
Guest Cast
Major/Highlighted Events
Mike's fraud, despite unproven as of yet by the prosecutor, is aware by most in the legal community now as of his arrest.
Mike is accused of hacking into the Bar as well as practicing law without a degree.
Robert Zane and Anita Gibbs try to get Mike to sell out Harvey in order for all charges to be dropped, but he refuses.
Robert and Laura Zane learn of Mike's secret, and try to get Rachel to leave Mike.
Harvey manages to secure Mike a bail hearing and get himself freed from prison.
Harvey, who has resigned, is working as Mike's attorney from home, in order to prevent Charles Forstman from finding out that he's still working. However, after Anita Gibbs starts to wonder why Harvey isn't in his office, Harvey decides to return to the firm.

Mike realizes that as Charles Forstman is in prison, he must have an inside man at Pearson Specter Litt who notifies him of what occurs in the firm. Realizing that that individual is none other than Jack Soloff, he blackmails Soloff, as well as Daniel Hardman, that if they call Forstman to notify that Harvey is returning to work, then he would sell them out as co-conspirators to his fraud.
Trivia
This episode received 1.74 million views on its initial broadcast.
Gallery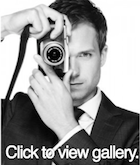 Community content is available under
CC-BY-SA
unless otherwise noted.