"I'm working on this Brooklyn Housing thing, and there's a deadline. But as soon as it is over, I will take a break from the clinic."
— Mike Ross to Rachel Zane
Brooklyn Housing is the fifth episode of the seventh season of Suits and the 97th overall. It first aired on August 9, 2017.
Synopsis
Mike juggles his work obligations with his promise to help a family; Harvey asks for Louis's discretion in a sensitive matter; Donna vets a possible addition to the firm.
Plot
While Mike agrees to work for the Eastside Legal Clinic on the prison case under the cover of Brooklyn Housing, Harvey suggests that Paula take Louis as her lawyer for her lawsuit with Jacob, her ex. Paula admits her professional agreement with Jacob and their partnership; that she had violated the terms of contract. Donna gets a hint that Harvey is hiding something from her. Harvey tries to get Mike's help regarding a case and Mike's absence makes him distressed. Holly Cromwell demands a job at PSL and Donna disagrees with Harvey's decision. The return of Frank Gallo seems to stir things up for the future. As Mike tries to extract information from Gallo about the prison rewarding him for starting fights, he demands that Mike get him an early parole. Louis clears things with Dr. Lipschitz and wins Dr. Agard's case. Elsewhere, Rachel discovers Mike is still working the prison case, and warns him about the agreement. Nathan at the clinic also deduces that Mike is helping Oliver.
Cast
Main Cast
Recurring Cast
Guest Cast
Ray Proscia as Stan Lipschitz
Zoe McLellan as Holly Cromwell
Pascal Langdale as Jacob Manning
Dwain Murphy as Mark
Mauric Dean Wint as Rick Dunn
Catherine McGregor as Manning's Attorney
Gavin Fox as JaMarcus Collins
Wayne Ward as Lockwood CEO
Major/Highlighted Events
Mike Ross decides to secretly help Oliver Grady and the Eastside Legal Clinic in handling the prisoners lawsuit against Reform Corp. and Masterson Construction, despite the fact that he signed a legal agreement prohibiting his involvement.

Mike enlists Frank Gallo, a former Reform Corp. prisoner, to testify. Gallo refuses to testify without the confirmation of parole, although Mike finds an alternative; he locates Gallo's daughter, who is not financially secure, and offers to have a portion of the settlement transferred to her account.
Cultural References
Trivia
Quotes
Gallo:
Wow. If it isn't
Mike Ross
. I take it you're not here selling Girl Scout cookies, but if you are, I'll take two boxes of go fuck yourself.
Gallery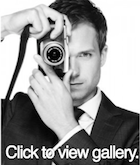 Community content is available under
CC-BY-SA
unless otherwise noted.