"
Jack: I'd like to alter the firm's compensation formula.
Louis: Okay, Jack, look, I know that you're the new head of the compensation committee, but I don't think that's a good idea.
Jack: Salaries should be weighted more towards billables than contingent compensation. What do you think about that?
Louis: I think that affects Harvey's salary more than anyone else's.
"

—Jack Soloff and Louis Litt
Compensation is the second episode of the fifth season of Suits and the 62nd overall. It first aired on July 1, 2015.
Synopsis
Harvey searches for a replacement for Donna; Mike takes on a case as a favor; Rachel's father offers advice about Rachel's engagement to Mike; Louis is embroiled in surprising money matters; and Jack confronts Jessica about Harvey.
Plot
To be added
Cast
Main Cast
Recurring Cast
Guest Cast
John Pyper-Ferguson as Jack Soloff
Aloma Wright as Gretchen Bodinski
Pooch Hall as Jimmy Kirkwood
Michael Reilly Burke as Teddy
Arlene Duncan as Emma Powell
Lindsay Merrithew as David Polk
Alliso Brennan as Abigail Lopez
Major/Highlighted Events
Senior Partner Jack Soloff becomes the head of Pearson Specter Litt's compensation committee and proposes a revision to the formula, in which the partners' salaries are determined by number of billable hours as opposed to contingent compensation. Louis Litt realizes that Harvey Specter is the partner who benefits the most from the current formula, and shuts down Jack's proposal in a partners' meeting to support Harvey publicly.

After Harvey humiliates Louis during the meeting, Louis accuses Harvey of being jealous, and Harvey responds by revealing to Louis that he has been paying Donna Paulsen's salary since she came to the firm. As Louis does not wish to pay Donna that much, Harvey accuses him of being cheap, prompting Louis to ally with Jack and leak Harvey's income statements to the firm.

Mike Ross is given an insurance case by Jimmy Kirkwood as Jimmy lacks the financial resources to handle it; additionally, the case is personal for him, as his uncle was a victim. Mike is also asked by Robert Zane to sign a pre-nuptial agreement. After Jessica Pearson forces Mike to drop the case due to funding, Mike asks Robert to take the case, only for Robert to suggest that he and Mike work on the case together.
Cultural References
Trivia
Goddamn Counter: 5
Harold Gunderson recalls walking in on Donna being on her knees in front of Mike when the pair were in the file room. ("Discovery")
Quotes
Harvey:
Sorry about the Keebler thing.
Gretchen:
You didn't say it. Besides, it doesn't take Albert Einstein to figure out why you hired somebody that look like me to replace somebody that look like
her
.
Harvey:
Listen, Gretchen, I–
Gretchen:
You don't have to worry about that with me. I prefer my men manly.
Harvey:
Am I not manly?
Gretchen:
Well, if you have to ask...
Louis:
Jack
put something on the table, and it's our duty to follow through on it.
Harvey:
Oh, bullshit. You're only following through on it because you're a cheap son of a bitch.
Jessica:
Harvey–
Harvey:
I don't want to hear it, Jessica. Yesterday, he accused me of being jealous. Today, he's coming after my money.
Louis:
No, I'm not–
Harvey:
Shut up. We both know Donna going to work for you has nothing to do with you. You got lucky.
Louis:
Lucky?
Harvey:
Like a monkey who won the lottery, so the least you can do is be a man, pay her yourself, or suck it up and tell her the truth.
Jessica:
All right. That's enough. We're not doing this.
Louis:
I am a name partner.
Jessica:
Louis. No.
Louis:
He has no right to–
Jessica:
I will slap the taste out of your mouth.
Gallery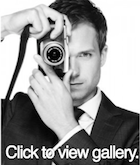 Community content is available under
CC-BY-SA
unless otherwise noted.