"Why don't you stroll down to Coral Gables to find out? When you're finished, if you don't want her telling the world what she told me, you'll hand over your oldest client."
— Eric Kaldor to Samantha Wheeler
Coral Gables is the eighth episode of the eighth season of Suits and the 116th overall. It first aired on September 5, 2018.
Synopsis
Harvey helps Samantha settle an old score. Louis faces a hurdle on the path to fatherhood.
Plot
To be added
Cast
Main Cast
Recurring Cast
Guest Cast
Jeffrey Nordling as Eric Kaldor
Esteban Dager as Teen Louis Litt
Josh Randall as Charles "Chaz" McManus
Sara Waisglass as Teen Esther Litt
Connor Lucas-Loan as Teen Chaz
Anita La Selva as Carla
Katherine Fogler as Missy
Kerri Smith as Betty Palmer
Sonya Côté as Judge
Ache Hernandez as Leroy
Glenda MacInnis as Receptionist
Major/Highlighted Events
Samantha Wheeler picks a fight with Eric Kaldor, the managing partner of Rand Kaldor. However, when Kaldor has proof that Samantha buried evidence on a past case, Samantha is forced to give them her oldest client.
In addition to Samantha losing her oldest client, Zane Specter Litt loses another client when Alex Williams' client fires them after Gretchen Bodinski fails to have a vital letter delivered, thereby ruining the client's deal.
Trivia
Goddamn Counter: 7
Louis' birth year is revealed to be 1970, as he graduated high school in 1988.
Goofs/Inconsistencies
It is said to be thirty years since 1988, placing the current year at 2018. However, based on the timeline presented throughout the previous episodes, the current year would be 2017 at the latest.
Gallery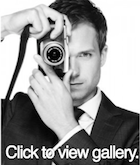 Community content is available under
CC-BY-SA
unless otherwise noted.