Divide and Conquer is the fourth episode of the seventh season of Suits and the 96th overall. It first aired on August 2, 2017.
Synopsis
Harvey, Louis and Donna must get on the same page when Bratton Gould comes after PSL; Mike and Rachel cannot make time for wedding plans.
Plot
Robert Zane questions if she and Mike can make time for the wedding and a marriage, as they both are busy with their careers. As Louis finds it difficult to get over Tara, Donna tries to manage the situation. Harvey meets Jessica for help with the fiasco at work, and Mike finds it difficult not to help Oliver after signing the agreement to stay away from the prison case. While Louis and Alex get on better terms, Bratton Gould is trying to poach PSL clients as someone seems to be leaking inside information. As a solution, Harvey tries to convince Zane to agree to a fake merger. Alex proves himself to be loyal to PSL, and puts himself at risk to stop Tommy Bratton from coming after PSL clients. Mike and Rachel finally decide to set a date for their wedding, but set it far enough in the future to avoid stress. Harvey learns it was Jessica who leaked the information, and he understands that she did so to unite PSL in a time of crisis. Rachel and her father have a heart to heart conversation for the first time in a long while.
Cast
Main Cast
Recurring Cast
Guest Cast
Nitya Vidyasagar as Stephanie Patel
Al Sapienza as Thomas Bratton
Jake Epstein as Brian Altman
Michelle Alexander as Debra Kaplan
Howard Hoover as Tim Collins
David Patrick Flemming as Walsh
Janne Mortil as Judge
Major/Highlighted Events
Cultural References
Trivia
Quotes
Harvey:
I think you probably went in there and said something like, "You're gonna drop these lawsuits and you're gonna forget about coming after any of our clients." And
he
said, "Our clients? Don't you mean my clients?"
Alex:
And I said, "No, motherfucker, I don't." Because I'm at
Pearson Specter
now, and he's not getting my clients.
Gallery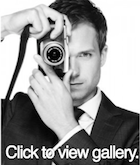 Community content is available under
CC-BY-SA
unless otherwise noted.