"
Clifford: What are you doing here, prosecutor?
Harvey: I believe you're innocent. [...] I want you to let me represent you.
Clifford: You think I'm gonna trust you after what you did to me?
Harvey: I don't see anyone else lining up to get your ass out of here.
"
Dog Fight is the twelfth and final episode of the first season of Suits and the 12th overall. It first aired on September 8, 2011.
Synopsis
Harvey tries to free an innocent man but hits a wall when he goes to the district attorney, who seems more focused on preserving the system than seeking justice. Elsewhere, Trevor causes problems when he shows up on Mike's doorstep.
Plot
To be added.
Cast
Main Cast
Recurring Cast
Guest Cast
Major/Highlighted Events
Cultural References
Mike makes a "hill of beans" reference, which Rachel does not get. Mike tells her it's from Casablanca, although Rachel replies that she refrained from watching that movie since she deemed it too old. Mike then asks if her if she'd ever seen Gone With the Wind or Citizen Kane, which she replies she hasn't. Mike then asks if she's seen Dirty Dancing, prompting Rachel to immediately quote "Nobody puts Baby in a corner." leaving Mike frustrated due to her standard of movie knowledge.
Detective Packel asks Harvey which Denzel Washington movie that the quote "Tell it to me like a five year old" derives from, explaining that sometimes good guys have to do bad things in order to make the bad guys pay. The correct quote is "explain this to me like I'm a five year-old" and derives from Denzel's 1993 film Philadelphia.
Mike realizes that Harvey's course of action is a rip-off from the film Mississippi Burning, leaving Harvey slightly surprised as he didn't think Mike would know that movie. Mike and Harvey continue to use Mississippi Burning as their template to deal with the Clifford Danner situation.
Donald Trump, Patrick Ewing, Larry Bird and Kobe Bryant are mentioned and revealed to be Harvey's clients.
A mention of the Toronto Blue Jays is heard on the radio.
Trivia
Goddamn Counter: 2
This is the first episode to use the "Previously on Suits" opening.
Harvey mentions the time Mike lost in housing court. ("Dirty Little Secrets")
Trevor mentions how Harvey saved his life. ("Bail Out")
Mike mentions the gun and the 146 options speech from "Errors and Omissions".
When Mike brings up the fact that he was an amazing criminal, Harvey reminds him about the briefcase full of weed opening and spilling its contents on the floor. ("Pilot")
Clifford Danner reappears in the season 3 episode "Endgame".
District Attorney Terrence Wolf reappears in the season 4 episode "Intent".
Jessica's mention of Louis being a name partner at "Litt, Nothing & Nobody" causes him to lose respect for her and is responsible in some degree to his actions in season 2.
Gallery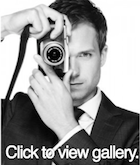 Community content is available under
CC-BY-SA
unless otherwise noted.