Donna is the tenth episode of the seventh season of Suits and the 102nd overall. It first aired on September 13, 2017.
Overview
After their power move gets countered, Mike and Harvey end up with their backs are against the wall; Rachel worries about her father's clouded judgment; Louis helps Alex.
Plot
Louis finds a way to get Donna off the hook with Malick by citing that everything she and Harvey worked on under Cameron Dennis is work product and therefore privileged information. At the pre-trial hearing, Mike and Harvey successfully prevent Malick from using that information, but Malick surprises them by questioning Donna about the documents she shredded in the Coastal Motors case. Unprepared and under oath, Donna admits to doing so, but says she acted alone and not under Harvey's direction. Donna later finds that Malick got the Coastal Motors information from Holly, but Holly will not take the stand. Mike and Harvey are able to prove that Malick manufactured evidence, offering to ignore it in exchange for Malick dropping the case against their client. Elsewhere, Rachel and Robert Zane continue their case against the bank executive who abused Robert's sister. Robert almost ruins the case by letting his emotions take over, but Rachel finds another path they can take to win the case and get the executive fired. Louis helps Alex when the other half of Bratton Gould tries to poach a huge client. Malick returns with a new angle to get back at Harvey: he intends to get Jessica disbarred for knowing about Mike's fraud and covering it up. Jessica arrives at Harvey's home and says that she is okay with the consequences. Harvey insists that he will fight for her, but she urges him to let it go and remove her name from the wall. Louis helps Donna realize that she should fight for the one she loves, by relaying his own regrets over Sheila. When Harvey comes to talk to Donna, she stuns him with a sweet and small kiss.
Cast
Main Cast
Recurring Cast
Guest Cast
Major/Highlighted Events
Cultural References
Trivia
Gallery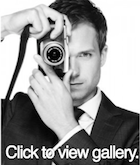 Community content is available under
CC-BY-SA
unless otherwise noted.