Wiki Targeted (Entertainment)
Play Sound
"We're not the only people that are like family to each other. And sometimes you have to put your family in a position where they don't have a choice."
— Jessica Pearson to Harvey Specter
Endgame is the eighth episode of the third season of Suits and the 36th overall. It first aired on September 3, 2013.
Synopsis
As Ava Hessington's murder trial begins, Harvey, Mike and Jessica fight off betrayal from both inside the firm and out. Meanwhile, Louis and Donna seek to even the score with those who have done them wrong.
Plot
To be added
Cast
Main Cast
Recurring Cast
Guest Cast
Neil Brown, Jr. as Clifford Danner
Kevin Hanchard as Colonel Emmanuel Mariga
Yanna McIntosh as Judge Pearl Atkins
Neemish Parekh as Simon Bandaru
Peter Dillon as Carl McTaggart
Major/Highlighted Events
Edward Darby reveals that he knew the truth about Stephen Huntley ordering the killings, although he kept quiet about it and chose not to confront Stephen or disclose the truth to Ava Hessington, thus souring his relationship with her. Harvey Specter accuses Darby of paying millions to merge for the sole intention of giving them the responsibility of handling Ava's case, which Darby concurs. Darby later reveals to Jessica Pearson that when they were younger, since it was socially unacceptable to be a lawyer and an oil tycoon to be homosexual, the only way for Ava's father and Darby to go out was if Ava tagged along, pretending to be Darby's girlfriend. Darby admits that Ava is like family to him and that he would do anything to clear her of her murder charges.
Jessica pays a visit to Harvey's apartment and confronts him about his betrayal, although she confesses that she considers him family and that he came clean about his actions, unlike Darby. The pair then formulate a strategy to secure an ultimate victory.

Harvey sends Mike Ross to recruit Clifford Danner and have him meet with Cameron Dennis, in order to remind Cameron that his headstrong actions can result in an innocent person being imprisoned. After playing good cop-bad cop with Jessica, Harvey decides to "accept" Cameron's deal which would result in Ava going to prison, which Darby objects to. Darby then offers to lie, signing a statement that states that he had a conversation with Stephen Huntley after Huntley contracted the murders and that Ava was made unaware of the fact.
After convincing Cameron of Ava's innocence as well as his drive to win, Cameron accepts their offer and tells them to draw up the paperwork. Darby agrees to sign the agreement, which clears Ava's name, as well as forces Darby to falsely testify that Stephen admitted his part in the murder. However, Darby is shocked when he realizes that the deal also demands him to forfeit his license to practice law in the United States, thus dissolving their firm. Jessica reminds him that he stated that Ava was like family and that he would do anything to undo this mess, and informs him that sometimes family forces one to do things they don't want to do; Darby then signs the agreement.

Pearson Darby Specter is slated to undergo dissolution, with the New York office retained by Jessica and Harvey.
Stephen Huntley is arrested by U.S. Marshals and the FBI.
Cultural References
Trivia
Goddamn Counter: 5
Louis reveals that it has been two months and five days since "The Arrangement" (season 3 premiere).
Quotes
Carl: You don't look like a lawyer to me.
Mike: All right, you got me. I'm not a lawyer. In fact, between you and me, I'm a complete fraud.
Stephen: If you're so appalled by how business is done, may I suggest that you return all of your designer clothes that you look so ravishing in, because they're paid for by the dirty work this firm does.
Donna: We don't kill people.
Stephen: You mean chemical companies that Harvey represents? Or car companies that Harvey defends? How about insurance providers whose claims he helps deny?
Donna: Don't bring him into this.
Stephen: He's always been in this.
Louis: Okay. We were supposed to meet in the conference room.
Harold: I don't need to wait in the conference room to knock your dick in the dirt.
Louis: What'd you just say to me?
Harold: It's from The Breakfast Club, asshole. Not all of us only watch The Sound Of Music.
Louis: You little bastard. You just crossed a line. Julie Andrews is a national treasure.
Jessica: The thing about family is they make it easy to put you in the position where you don't have a choice.
Jessica: You're doing the right thing, Edward. We'll worry about the terms of our dissolution tomorrow. And, Edward? We may be getting a divorce, but I fully intend on keeping ownership of the house.
Cameron:
Who'd have thought we'd end up here?
Harvey:
I did.
Cameron:
No, you didn't. You took a chance with
Clifford Danner
, and you know it.
Harvey:
It wasn't a chance. I played the man. And, Cameron, you're not only about winning. You're about putting guilty people away.
Cameron:
...Nice working with you.
Jessica:
One-time deal.
Cameron:
I guess this means you're not looking for another name partner?
Jessica:
Goodbye, Cameron.
Gallery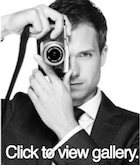 Community content is available under
CC-BY-SA
unless otherwise noted.