"
Harvey: Unless you want to go back to whatever you were doing before I hired you, you'll be here at 9 a.m.
Mike: This is the address for your car club.
Harvey: Oh, yeah, your memory.
Mike: I'd remember this even if I had your memory. It was right before our first case together.
Harvey: You're right. McKernon Motors. So, this time, be on time and put your seat belt on. Because we're about to take a trip down memory lane.
"

—Harvey Specter and Mike Ross
Fork in the Road is the thirteenth episode of the fourth season of Suits and the 57th overall. It first aired on February 11, 2015.
Overview
Harvey and Louis take a drive to aid an out-­of­-town client to whom they both have deep ties; and Harvey uses the opportunity to force a confrontation between Louis and Mike about their trust issues. Meanwhile, in a flashback, we discover the root of Harvey and Louis's competitive relationship in their early days at the firm. And Mike first learns the limitations of his genius when it comes to the law.
Plot
To be added.
Cast
Main Cast
Recurring Cast
Guest Cast
Troian Bellisario as Claire Bowden
Peter Cambor as Nathan
Peter Keleghan as Avery McKernon
Mike Jackson as Guy in Wine Bar
Major/Highlighted Events
Flashbacks
Present Day
Cultural References
Flashbacks
Present Day
Trivia
Gallery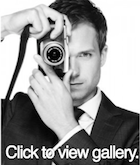 Community content is available under
CC-BY-SA
unless otherwise noted.