"So you covered up a murder?"
"I had no proof of anything. I had a wife and daughter, and it looked like I was in on it. [...] I had a wife and daughter, and they set me up."
— Mike Ross and Alex Williams
Full Disclosure is the seventh episode of the seventh season of Suits and the 99th overall. It first aired on August 23, 2017.
Synopsis
Harvey learns the scope of Alex's involvement with the prison case; Mike tries to keep the case alive; Lipschitz forces Louis out of his comfort zone; Donna tries to balance work and life.
Plot
In flashbacks to the Pearson Hardman days, it is revealed that Alex Williams arranged for himself and Harvey Specter to get junior partner positions at Bratton Gould, following Harvey's displeasure over Daniel Hardmans' promotion of Louis Litt to junior partner ahead of himself. Alex assures Thomas Bratton that Harvey's arrival is a "done deal", but Jessica Pearson ultimately convinces Harvey to stay, causing problems for Alex. Harvey apologizes to Alex, and promises a favor if he ever needs it. Alex is given mostly grunt work and unwinnable cases for several years, and his only way back in is to become part of an unholy alliance between Bratton, Masterson Construction and Reform Corporation, an alliance that Mike Ross has just discovered in the present day.
Mike tries to get Anita Gibbs to take over the Masterson case as a criminal matter, now that the civil case has been dropped, but Gibbs sees too many conflicts. A flashback scene reveals Donna broke up with Mark Meadows, her boyfriend of six months, when it becomes clear she will follow Harvey wherever he goes. In the present, Alex reveals all to Mike, including how his life could be in danger if Masterson is prosecuted, while Harvey reveals the same to Donna.
Cast
Main Cast
Recurring Cast
Guest Cast
Jay Harrington as Mark Meadows
Ray Proscia as Dr. Stan Lipschitz
Al Sapienza as Thomas Bratton
Blair Williams as Pat Kreuger
Nabil Rajo as Jeffrey
Jorge Molina as Judge Rudolph Montoya
Major/Highlighted Events
Flashbacks
To be added
Present Day
To be added
Cultural References
Flashbacks
Present Day
Trivia
Goddamn Counter: 2
Louis is revealed to be Jewish.
Goofs/Inconsistencies
It is revealed in this episode that Jessica made an appointment with Dr. Stan Lipschitz on Louis' behalf shortly after he was promoted by Daniel Hardman to junior partner. However, this contradicts Louis' statement in the season 4 episode "Pound of Flesh", where Louis states that he spent 14 years of therapy with Lipschitz.
Quotes
Alex: Kings over seven, motherfucker.
Lipschitz: If I ask you the one person whose respect you crave the most, who would it be? Don't dwell on it; just say the first name that pops into your head.
Louis: Harvey Specter.
Lipschitz: Good! What's he like?
Louis: He's like a cross between Marlon Brando and Superman. What?
Lipschitz: I'm just picturing. This Harvey. is he a friend?
Louis: He's my best friend.
Lipschitz: Hm. Would he describe you as his best friend?
Louis: What the– what the fuck is that supposed to mean?
Lipschitz: Louis!
Louis: You son of a bitch! You implyin' that I'm not as good as him, that I'm worthless? Well you know what, you Nazi supposed Jew? I don't need to take that from ya; I'm goddamn out of here!
Mike:
Harvey, they are lining their pockets on the backs of people who should have gone free years ago, and you're letting them get away with it!
Harvey:
I'm their lawyer, I'm not a prosecutor.
Mike:
What the fuck does
Alex Williams
have on you, huh?
Harvey:
Nobody has anything on me.
Mike:
Then why the hell you doing this? 'Cause there's no way it's for the money.
Gallery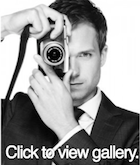 Community content is available under
CC-BY-SA
unless otherwise noted.