"
Harvey: You saved the firm.
Mike: Harvey–
Harvey: And before you say anything, let me just say I was wrong. You're senior partner material. You are ready. And when you come back from your honeymoon–
Mike: We're not coming back, Harvey. Rachel and I were offered a chance to run a firm in Seattle. It's a... it's a place that only takes class action cases against Fortune 500 companies, and, well, we decided to go for it.
"

—Harvey Specter and Mike Ross
Good-Bye is the sixteenth episode of the seventh season of Suits and the 108th overall. It first aired on April 25, 2018.
Synopsis
It's all hands on deck as Louis, Donna and Alex defend the firm, while Harvey aids Jessica on a case; Mike and Rachel juggle their commitments to the firm, the clinic and each other.
Plot
To be added
Cast
Main Cast
Recurring Cast
Guest Cast
John Kapelos as Elias Gould
Bruce McGill as Stanley Gordon
Glen Michael Grant as Alan Pearson
Morgan Spector as Bobby Novak
Rebecca Rittenhouse as Keri Allen
Simon Kassianides as Nick D'Amato
Wayne Duvall as Pat McGann
Juanita Jennings as Lillian Cook
Chantel Riley as Angela Cook
Jeff Clarke as Roy Collins
Chiké Johnson as Judge Merrick
Camille Hyde as Young Jessica Pearson
Thom Zimerle as Mr. Grant
Paul Eves as Judge Faber
Nate Santana as Driver
Darren Sheehan as Police Officer
Glota Tarkas as Police Officer
Phil Madura as Bailiff (uncredited)
Sebastian Nigel Singh as Cory Cook (uncredited)
Debi Wollitzer as City Hall Employee (uncredited)
Major/Highlighted Events
Harvey Specter travels to Chicago to aid Jessica Pearson prevent Mayor Bobby Novak and real estate developer Pat McGann evict low-income tenants such as Lillian Cook, Jessica's aunt, from their public housing.

Jessica clashes against city attorney Keri Allen, who was responsible for having Jessica disbarred from Chicago and whom Jessica implies is involved in a sexual relationship with Mayor Novak.
Jessica attempts to buy her way into City Council and has Harvey deliver a check to McGann with the sole purpose of McGann using that money to publicly endorse Jessica. However, when Jessica adds the stipulation that Keri must be fired, McGann returns the check to Jessica, unaware that Jessica's photographer has taken photos of him, making it seem like he is paying her off. As a result, McGann uses his influence to have Harvey removed from the case. Despite Harvey's protests, Jessica reassures Harvey that she can handle helping her family and encourages him to return to New York for Mike's wedding, adding that Mike is Harvey's only family.
Novak's driver, Nick D'Amato, brings Jessica to Novak, who offers her a job to work alongside him. Jessica agrees, intending to use the position to change the system from within, although Jeff Malone informs her that the mayor is under suspicion for the murder of the initial plaintiff in the public housing case.

Mike Ross and Rachel Zane are officially married and relocate from New York City to Seattle, Washington, having accepted Andy Forsyth's offer to run their own law firm.

Rachel Zane makes her final appearance.

Robert Zane leaves Rand, Kaldor & Zane to join Specter Litt, creating a new firm in the process.

By joining the firm, Robert brings his loyal associates and partners to the firm, therefore preventing Stanley Gordon, Ellen Rand and Eric Kaldor's plans to eliminate Specter Litt.
Louis Litt hires back the senior partners who fled Pearson Specter Litt following Mike's conviction in exchange for them dropping their lawsuit against the firm.
Cultural References
Trivia
Goddamn Counter: 10
This is the last episode to feature the show's initial intro, which had been used in every episode thus far with the sole exception of the pilot, as well the last episode to feature Patrick J. Adams and Meghan Markle as members of the main cast.
This episode is Meghan Markle's last appearance on Suits as well as the final acting performance in her career, due to her engagement and subsequent marriage to Prince Harry, Duke of Sussex. While living in Toronto, Ontario, Canada, as Suits was filmed there, Meghan encountered Prince Harry in 2016 while he was launching the 2017 Invictus Games in the city, and the pair were soon engaged. The engagement caused Meghan to close all her social media accounts, retire from acting and move to London, England to join the royal family, prompting her character to have her marriage to Mike Ross expedited and for the pair to relocate outside of New York City so that her character could be swiftly written out of the show.
This episode serves as the backdoor pilot for Pearson.
Quotes
Louis: Well, that's a great idea, Alex, but where the hell are we gonna find someone to give 25 partners raises and promotions at some other major law firm?
Alex: I'll tell them where we're gonna find them, Louis. Where I left them. Right inside your motherfucking Dictaphone.
Mike: Those fuckers. They knew this was coming. And then they got rid of the evidence.
Jessica: Harvey, when were you gonna tell me Mike and Rachel moved up their wedding?
Harvey: When you were out of trouble, that's when. I didn't know myself until an hour ago.
Jessica: Well, now you know. You're the closest thing that kid has to family. If you're not there for him, you're gonna regret it for the rest of your life.
Gallery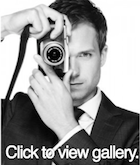 Community content is available under
CC-BY-SA
unless otherwise noted.