"Ms. Paulsen, you have been charged with felony intent to commit fraud. This carries a maximum sentence of up to five years in prison."
— Hon. Nathan Perkins
Intent is the fifteenth episode of the fourth season of Suits and the 59th overall. It first aired on February 25, 2015.
Synopsis
When Evan Smith brings new evidence nullifying the firm's victory against Liberty Rail, Harvey and Mike must scramble to save the case. But when D.A. Wolf comes after the firm, they're faced with the real possibility of Donna going to prison for her role. Meanwhile, Jessica and Malone try to adjust to their new roles in each other's lives.
Plot
To be added
Cast
Main Cast
Recurring Cast
Guest Cast
Michael Harney as Joe Henderson
Merle Dandrige as Leah Pearson
Tricia Helfer as Evan Smith
Chi McBride as Terrence Wolf
Michael Rhoades as Michael Jaworski
Bruce Hunter as Judge Nathan Perkins
Major/Highlighted Events
District Attorney Terrence Wolf files charges against Donna Paulsen for intent to commit fraud, as she had impersonated a federal employee to unlawfully gain classified information.

After finding out that Liberty Rail paid off Joe Henderson and train conductor Michael Jaworski, Harvey Specter financially supports them to bring them on to his side. With the leverage in his favor, Harvey settles the case with Evan Smith, allowing her and Liberty Rail to avoid any charges or lawsuit in exchange for Evan committing obstruction of justice to dismiss the witness testifying against Donna. Evan agrees, and the charges against Donna are dropped.

Harvey informs Mike Ross that he is willing to put him in danger but not Donna, citing that she is different. After the settlement, he admits to Donna that he can handle anyone else losing faith in him except her, adding that he loves her.
Jeff Malone resigns from Pearson Specter Litt.
Cultural References
Trivia
Goddamn Counter: 7
Judge Nathan Perkins is named after Nathan Perkins, the associate producer of Suits.
Quotes
Donna: I'm sorry I doubted you.
Harvey: I'm sorry I snapped at you. If anyone else ever loses faith in me, it doesn't matter. But with you, it's different. I should go.
Donna: Why?
Harvey: You know why. You know I love you, Donna.
Gallery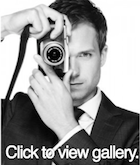 Community content is available under
CC-BY-SA
unless otherwise noted.