"
Sidwell: I couldn't help but notice you bought another 100,000 shares of Gillis Industries.
Mike: It's gonna be fine. [...] I bought the shares on margin.
Sidwell: And leveraged my company. [...] You have a week to deleverage my company. If you don't, you're out of a job.
"
Leveraged is the fourth episode of the fourth season of Suits and the 48th overall. It first aired on July 9, 2014.
Synopsis
Having lost his partner on the inside, Mike moves to a hostile takeover of Gillis Industries. On the other side, Harvey and Louis pull out all the stops to make sure they win this takeover fight, and things take a personal turn. Meanwhile, Jessica and Malone come face-to-face with Sean Cahill, the attack dog with the weight of the SEC behind him, bent on bringing the firm down.
Plot
To be added
Cast
Main Cast
Recurring Cast
Guest Cast
Major/Highlighted Events
Cultural References
Trivia
Goddamn Counter: 7
Harvey mentions Louis being rattled after Nigel Nesbitt didn't read his letters to his cat. ("Bad Faith")
Louis reminds Mike when the latter informed him that actions had consequences. ("Blood in the Water")
Quotes
Harvey:
Are you even listening? It was bad enough that
Nigel
rattled you with your unread cat letters. Now you're letting Mike do this?
Louis:
Harvey, please.
Harvey:
Shut the hell up! Look, I tried to warn you. And you stood there with your stupid leg up in the air telling me that the student was no match for the master. And all it took was one doctored picture for you to shit the bed!
Louis:
I didn't mean to–
Harvey:
Shut the hell up!
Harvey: Goddamn it, Louis. I don't wanna keep being mad at you, but you keep doing the same shit.
Louis: But you see, this wasn't me being duped.
Harvey: No. It was you letting your emotions lead you into doing something stupid. Again. You just had to stick it in his face. You know what? I'm done.
Louis: It's not fair, you know. I'm emotional. You're cold. You're loved. And I'm hated.
Gallery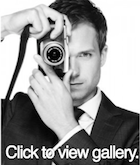 Community content is available under
CC-BY-SA
unless otherwise noted.