Litt the Hell Up is the sixth episode of the fourth season of Suits and the 50th overall. It first aired on July 23, 2014.
Synopsis
Logan Sanders is brought in to the SEC for questioning; Harvey tries to end the takeover.
Plot
To be added
Cast
Main Cast
Recurring Cast
Guest Cast
Major/Highlighted Events
Believing that Sean Cahill would come after the Wexler block that Jeff Malone purchased, Jessica Pearson has Louis Litt go through his work, where he discovers a mistake that could undo the whole sale. Despite being warned to notify Harvey Specter first, Louis makes a judgment call to undo the sale without permission, thereby releasing the shares back on the market and causing Charles Forstman to purchase them on behalf of Sidwell Investment Group.
Rachel Zane pays a visit to Logan Sanders' apartment in the morning, where the two share a heated kiss. Mike Ross, Harvey and Logan make a deal for Mike to buy Sanders International's share of Gillis Industries in order to end the takeover; Rachel, in an attempt to get rid of Logan, asks Mike to demand that Harvey drop Logan as a client once Logan signs the deal. Logan, who had accepted the deal initially, refuses to be dropped by Harvey and the deal is taken off the table, with Donna Paulsen blaming Rachel for it.
Louis, in an attempt to make it up to Harvey, pays a visit to Forstman and shares his diary with him, where he detailed his rage and hatred for Harvey. Using their mutual grudge against Harvey, Louis has Forstman sell his Gillis shares to Logan Sanders, thereby ending the hostile takeover.

Louis informs Katrina Bennett that Harvey has praised him for saving the day but that Forstman is insisting that his cut of the deal be run through Switzerland and the Cayman Islands for tax evasion purposes. Not wanting to have the deal undone, Louis decides to go through with it.
Mike's career as an investment banker comes to an end when Jonathan Sidwell fires him, having been informed by Forstman about their deal, which would have cut Sidwell out of his commission.
Cultural References
Trivia
Goofs/Inconsistencies
Harvey mentions that the T.R.O. expires in two weeks; however, in the previous episode, he stated that it would expire in one week.
Quotes
Harvey: Louis, this has got to be the most genius thing you have ever done in your entire wonderful, miserable life.
Louis: So, you're not mad at me?
Harvey: Mad at you? I could kiss you.
Louis: And I can let you.
Harvey: Then go grab a couple of your mugs. I'll crack open the scotch and let's see where this thing goes.
Gallery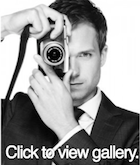 Community content is available under
CC-BY-SA
unless otherwise noted.