Mea Culpa is the eighth episode of the fifth season of Suits and the 68th overall. It first aired on August 12, 2015.
Synopsis
Jessica does damage control in the wake of Harvey punching Louis, just as Jack Soloff and Daniel Hardman are looking for weaknesses to exploit. Meanwhile, Donna counsels both men on how to rectify their issues. And Mike must find a way to turn down his recently announced promotion without raising suspicion – while he and Rachel combat an opposing attorney who holds the key to uncovering his secret.
Plot
The fallout from Harvey punching Louis begins. Jessica wants to send Harvey on a two-week vacation to allow heads to cool, but Louis pushes for a three-month suspension without pay. Harvey meets with Louis to sincerely apologize. He confesses that he's been seeing a therapist because of panic attacks, and that old family issues are part of the reason for his attacks. Louis accepts the apology, but then turns on Harvey in a partners meeting and pushes for the suspension, citing company by-laws. Jack steps in and, also citing by-laws, says there is a required 48-hour review period before the partners can vote.
Elsewhere, Mike tries to come up with some ways to decline his junior partnership that would sound plausible, but is then surprised when Jessica has already decided to quietly make him a junior partner, and offers him his first case in that role. Mike asks Rachel to be his associate on the case. When the client shows up, however, Mike sees it is Claire Bowden, the woman he once lied to about being a Columbia Law student. Mike runs and hides, telling Rachel to handle the client and make up some excuse why he can't be there. Claire asks about Rachel's boss on the case, saying if it's the Mike Ross she knows, "he's really turned his life around." Rachel says it must be a different Mike Ross. She then comes up with some creative ways to handle Claire's case, but they backfire. Rachel mistakenly leads them to another client who is in a defense contract and will want to check all the background of the people on the case. This leads Rachel to change the paperwork to remove Mike's name but Claire suspects something is wrong and threatens to call the DA's office if Rachel doesn't come clean. She pressures Rachel to finally admit it's the same Mike Ross, and that she's engaged to him.
Back in the office, Jack meets with Harvey to discuss the suspension vote and try and make peace. However, upon returning to his office, Jack finds two packages from Daniel Hardman – one for Jack to use on Jessica, and one that Hardman will use on Jack. Louis tries to convince Jessica that he wants to cancel the vote in to suspend Harvey, but Jessica tells Louis that they all have to live with the consequences of Louis starting this in the first place and leaves. Mike meets Claire outside her office and asks Claire why she won't tell and she says it's because she can see how much Rachel loves him. But she also advises Rachel to not marry Mike, saying Mike's secret will eventually ruin their relationship.
Cast
Main Cast
Recurring Cast
Guest Cast
Major/Highlighted Events
Mike Ross is officially promoted from Junior Associate to Junior Partner, and thus becomes the youngest person to become partner in firm history.
Jessica Pearson hands Mike his first case as junior partner, which ends up being against Claire Bowden, his brief ex-girlfriend from the past. As Claire is aware Mike didn't go to law school, Mike hands the case off to Rachel Zane; however, when Rachel removes Mike's name off of the case files to prevent a background check, Claire realizes it is the same Mike, although she chooses not to expose him after Rachel begs her.
Louis Litt calls for Harvey Specter's suspension after Harvey assaulted Louis.
Cultural References
Trivia
Goofs/Inconsistencies
Paul Porter is notably absent from the mandatory senior partners' meeting.
Gallery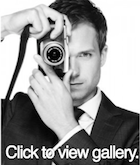 Community content is available under
CC-BY-SA
unless otherwise noted.