"
Mike: Just look at the attorney of record on the other side.
Harvey: A. Elliott Stemple. How did you know?
Mike: I talked to Donna. She told me everything.
Harvey: Define "everything".
Mike: Oh, I don't know. He kicked your ass in moot court three years running at Harvard. You're kind of upset about it. Keeps you up at night.
"

—Mike Ross and Harvey Specter
Moot Point is the thirteenth episode of the third season of Suits and the 41st overall. It first aired on March 20, 2014.
Synopsis
Harvey goes one-on-one against an old law school rival, with an assist from Mike, while he and Jessica try not to get caught in the crossfire of a battle that erupts between Louis and Scottie.
Plot
To be added
Cast
Main Cast
Recurring Cast
Guest Cast
David Reale as Benjamin
Patrick Fischler as A. Elliott Stemple
Rick Roberts as Tom
Richard Clarkin as Jacob Walker
Andrew Musselman as Mr. Morris
Richard Fizpatrick as Judge
Major/Highlighted Events
In order to thank Harvey Specter for convincing Louis Litt to not expose him in the previous episode, Mike Ross decides to get him a gift. After going to Donna Paulsen for assistance, he learns that Harvey was defeated three years in a row by A. Elliott Stemple during Harvard Law School's moot court and that Stemple has been avoiding Harvey ever since. Mike appoints himself as first chair to go against Stemple on one of his cases and brings in Harvey as co-counsel to trap Stemple.

Stemple tricks Mike and Harvey, and Harvey, on Jessica Pearson's advice, decides to settle. However, Mike tells them not to settle, claiming that he has gone through the files and discovered that Stemple wants to sue them for patent infringement so that he may get his hands on the glue that AYZ (Pearson Specter's client) uses that Stemple's client, Janus, wants their hands on.
After their huge success, an editor from the New York Lawyer wants to interview the man who got a Fortune 500 company to publicly declare wrongdoing. Mike tells Jessica that since it was a gift to Harvey, he swapped his name with Harvey's on paper, with Harvey being listed as the first chair on record and Mike as second chair. However, Jessica tells Mike to remove his name as second chair and give Harvey the sole credit, explaining that an interview to someone in his position would shine a limelight into his past. Mike then sadly asks if this is the status quo he must accept, and Jessica replies that she thought he knew that.

In order to prove to the other partners that she is more than Harvey's girlfriend, Dana Scott picks a fight with Louis Litt, using his very own by-laws to steal Louis' client transactions. Louis attempts to fight dirty, but Scottie remains multiple steps ahead of him. Louis then asks Harvey to interfere and get his case back as a return favor for what he did for Mike. Harvey replies that as a friend, he could not do that as a favor. Louis adds that he doesn't care, and Harvey asks him whether he is asking for a favor or calling in a chit, and Louis replies with the latter.

Harvey goes to Scottie and tells her to give the case back to Louis. Scottie realizes this is Harvey's way of paying back Louis for his favor and asks him what favor Louis did, although Harvey notifies her that he cannot disclose it. Scottie asks whether Harvey is asking her to do so as her boyfriend or as a name partner, and realizing that she could not refuse him as a name partner, Harvey uses it to get her to back off, much to her displeasure.
Cultural References
Trivia
Goddamn Counter: 5
Stemple claims that the name of his "goddaughter" is "Sandra Silverstein". Sandra Silverstein is one of the assistants on Suits.
Muhammad Ali is revealed to be one of Harvey's personal heroes.
Jessica reveals that she had a career as a tennis player during high school.
Gallery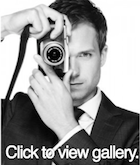 Community content is available under
CC-BY-SA
unless otherwise noted.