"
Mike: We want triple what you're offering.
Will: And I want to skinny dip with Sofia Vergara, but no puedo hacerlo.
Jennifer: That's Spanish for "we're not giving you another nickel."
"

—Mike Ross, Will and Jennifer
No Puedo Hacerlo is the fourth episode of the fifth season of Suits and the 64th overall. It first aired on July 15, 2015.
Synopsis
Harvey steps outside his usual area of expertise, in order to take a case from a client who has a special tie to the firm. Mike and Zane work their class-action case together, but Mike learns they have different ideas about what constitutes a win - for themselves, and for their clients.
Plot
To be added
Cast
Main Cast
Recurring Cast
Guest Cast
Amy Acker as Esther Litt-Edelstein
Tom Gallop as Jeremy Edelstein
Desmond Campbell as Carl
Frank Chiesurin as Will
Derek Keurvorst as Attorney
Marie Ward as Jennifer
Major/Highlighted Events
Louis Litt's sister, Esther, who is revealed to a successful businesswoman, hires Pearson Specter Litt to prevent her soon to be ex-husband take half her company, as he committed adultery. Esther requests Harvey Specter to be her divorce attorney, and Harvey convinces her to settle for 25%, informing her that the reason he never became a divorce attorney due to the children involved in divorce cases, citing that there were things in life more important than money.
Cultural References
Trivia
Quotes
Mike: You think our daughter will leap to my defense like that one day?
Rachel: She sure will.
Gallery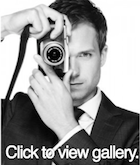 Community content is available under
CC-BY-SA
unless otherwise noted.