No Way Out is the sixteenth and final episode of the third season of Suits and the 44th overall. It first aired on April 10, 2014.
Synopsis
Harvey and Mike clash with a tenacious U.S. attorney in the Season 3 finale. Elsewhere, Scottie and Harvey struggle to reach a compromise, and Mike and Rachel have different ideas about the future.
Plot
To be added
Cast
Main Cast
Recurring Cast
Guest Cast
Diane Neal as Allison Holt
Damon Gupton as James Quelling
Željko Ivanek as Eric Woodall
Karen Glave as Stephanie Liston
David Christo as U.S. Federal Agent (credited as Man in Suit)
Lilette Wiens as Receptionist
Major/Highlighted Events
It is revealed that James Quelling paid a visit to Allison Holt in order to inquire into the bribery masked as a settlement between Mike Ross and Harold Gunderson during the Hessington Oil trial, prompting Alison to fire Harold and report the bribe to the U.S. Attorney's Office. Mike is brought into questioning and is interrogated by Eric Woodall, the U.S. Attorney for the Southern District of New York, who offers Mike a deal so long as Mike turns on Harvey Specter.
Donna Paulsen is informed of Mike's questioning and notifies Harvey, who has Mike freed since he cannot be convicted or charged, as Woodall has no proof. Harvey and Mike realize that they cannot get to Harold as they cannot be seen together; however, Harold ambushes Mike outside Pearson Specter, and the pair are arrested by federal agents.
Louis Litt asks Rachel Zane where Mike is, and is made privy to the settlement issue and the questioning. He then informs Harvey and Donna that Harold and Mike have been arrested, and the pair go to the U.S. Attorney's Office, with Harvey representing Mike and Louis representing Harold. Harold and Mike are both successfully freed before Harold signs a confession.
Mike quits being a lawyer, having accepted Jonathan Sidwell's offer to become an investment banker after the ordeal of being interrogated and nearly being imprisoned causes him to second guess his decision to continue his fraud. Despite resigning from Pearson Specter, Mike reminds Harvey that he won't be gone for good since Sidwell Investment Group is Harvey's client.
Dana Scott asks Jessica Pearson to waive her non-compete after she discovers that the firm is under exposure due to the bribery settlement. She accuses Jessica of being akin to Edward Darby and that she does not want to work for another Darby. Jessica passes on her request to Harvey, who allows her non-compete to be waived and for her to leave.

Harvey reveals to Scottie that Mike never went to any law school and that he hired him anyways. Scottie replies that sharing that secret with him is not going to prevent her from leaving, and he replies that he is aware of that fact but that he did so as he does not want to lie to the people he loves.
Cultural References
Trivia
Goddamn Counter: 6
Harvey Specter and Dana Scott mention the Mad Men television series; Abigail Spencer, who portrays Dana Scott on "Suits", also portrayed Suzanne Farrell on Mad Men. In fact, her performance on Mad Men is the reason series creator Aaron Korsh wanted her to portray Scottie.[1]
An alternate ending actually involved Quelling returning to Harvey's office with a gun. While the scene was eventually cut, it was still filmed and was even considered to be included in Season 4's "One-Two-Three Go...", though it was ultimately not used.[2]
Quotes
Harvey:
Hey, honey. I'm home.
Jessica:
Did you remember to pick up the kids like I asked?
Harvey:
Yep.
Youngest one
's turning into a real pain in the ass.
Gallery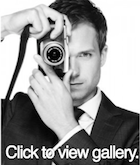 References
Community content is available under
CC-BY-SA
unless otherwise noted.