Not Just a Pretty Face is the sixteenth and final episode of the fourth season of Suits and the 60th overall. It first aired on March 4, 2015.
Synopsis
When SEC investigator Sean Cahill fails to link his corrupt boss Eric Woodall and corporate raider Charles Forstman, Harvey must revisit his own uncomfortable past in order to find a way to put them away for good; Mike and Rachel confront the fact that, while Rachel is Harvey's associate, Mike is his guy. And Donna helps Louis with an unexpected crisis.
Plot
To be added
Cast
Main Cast
Recurring Cast
Guest Cast
Billy Miller as Marcus Specter
Craig Brown as Mortician
Tracey Hoyt as Administrator
Aaron Williams as Waiter
Major/Highlighted Events
Flashbacks
Harvey Specter, working as an Assistant District Attorney, has successfully won a trial. During his celebratory party, he meets Donna Paulsen, a secretary for the D.A.'s office who wishes to be transferred to his desk, claiming that she would give him her full loyalty and commitment in exchange for him allowing her to leave periodically to attend auditions, citing her desire to become an actress someday. During their meeting, Harvey is accosted by Charles Forstman, a businessman with a shady reputation. Forstman offers Harvey a $1,000,000 signing bonus to come work for him, although Harvey refuses.
Harvey is informed by his younger brother Marcus Specter that he requires $150,000 to open a restaurant, believing it would turn his life around. As Marcus is unable to apply for loans due to his past history of being a gambling addict and not wanting Marcus to ask money from their mother's boyfriend, the man she cheated on their father with, Harvey decides to help him. He initially requests accelerating the deal he has with Jessica Pearson, but when she refuses, he asks Forstman for the job. Forstman agrees to hire him after having Harvey explain the situation with Marcus, with Harvey also informing him about a case Cameron Dennis is currently trying.

Harvey discovers that the inside information regarding Cameron's case was used by Forstman in the stock market, earning him $100 million. Harvey rejects the job and threatens to report Forstman, only for Forstman to present Harvey with a check for $850,000; Forstman had taken $150,000 out of Harvey's $1,000,000 signing bonus and had given it to Marcus. Knowing that taking the money away could cause Marcus' life to spiral and that Marcus could be convicted as well, Harvey elects not to report Forstman to the authorities and returns to his job as an A.D.A.

Donna begins to work as Harvey's secretary.
Present Day
Sean Cahill informs Harvey Specter that he cannot find evidence of Charles Forstman paying Eric Woodall in Woodall's bank accounts, and that they only have a few more days until Woodall's suspension expires.

Since Forstman had sent the money to Marcus to curb Harvey twelve years prior, Rachel Zane and Mike Ross decide to search Woodall's relatives to find out where Forstman's money went, discovering that Forstman had paid for Woodall's first ex-wife, Mary Ann, who suffers from Alzheimer's, to be transferred to a high-end facility.
Harvey ambushes Woodall, informing him that he knows of Mary Ann and implores him to turn on Forstman by admitting that Forstman was paying him. Woodall instead informs Forstman of his meeting with Harvey, prompting Forstman to pay a visit to Harvey's office. During their conversation, Harvey threatens to report Forstman for his actions twelve years ago, although Forstman replies that Marcus would be in complicit as well. Harvey has Forstman admit that he tricked Harvey into using inside information and that Marcus had no involvement in their deal; however, unbeknownst to Forstman, Harvey is wearing a wire, and Cahill and the U.S. Marshals arrest Forstman, while Marcus is exonerated.
With Marcus' life no longer in jeopardy, Harvey calls Marcus, and it is revealed that Marcus is happily married with a wife and children.

Louis Litt's secretary, Norma, passes away. In order to help Louis cope with the situation, and attempting to deal with the fact that Harvey declared his love for her, Donna works as Louis' interim secretary.

Donna notifies Harvey that she is quitting her position as his secretary, opting to work for Louis instead.

Mike and Rachel become engaged after Mike proposes to her and she accepts.
Cultural References
Flashbacks
Present Day
Trivia
Goddamn Counter: 4
It is revealed to have been three months since the events of "Gone".
Marcus Specter's phone number is 617-665-0138.
Goofs/Inconsistencies
The song "Bullet In the Barrel" by Australian band Bonjah is heard during the flashback scene with Harvey and Donna, which is set before 2007. However, this song was released in 2014 on their studio album "Beautiful Wild".
Quotes
Harvey: Let's talk about you.
Donna: Ooh, my favorite subject.
Harvey: You know what I think? I think your favorite subject didn't come up to me just to find out why I went to trial. You want something.
Donna: I sure do.
Harvey: And I think I might be ready to give it to you.
Donna: It's not sex.
Harvey: Then never mind.
Donna: What I know is something happened. And you ran away, but not before you told me you love me.
Harvey: I did that because I wanted to make you feel better.
Donna: What did you just say to me?
Harvey: No, that's not what I meant. I didn't say that to–
Donna: Because you pity me? Yeah, you did.
Harvey: No, I said it because I love you, and I wanted you to know it.
Donna: Love me how?
Harvey: Why does that have to come–
Donna: Love me how? That's what I thought. You either can't answer or you won't. Which is bullshit, because obviously you don't just look at me this way. You're capable of looking at me that way. But you don't want to let those worlds collide because you're afraid to risk anything.
Harvey: Because we have everything.
Donna: No, Harvey, you have everything!
Harvey: I just haven't talked to you in a while, and I miss you.
Marcus: I miss you too, Harvey, but unless you got something else, I've got to go. The kids are in the bath.
Harvey: Nothing else.
Marcus: Love you, Harvey.
Harvey: I love you, too.
Gallery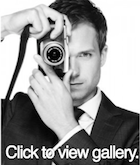 Community content is available under
CC-BY-SA
unless otherwise noted.