"
Harvey: If you get into trouble, don't play the case. Play the man.
Mike: What are you talking about?
Harvey: Good lawyers worry about facts. Great lawyers worry about their opponents. Kyle is cocky and devious. Figure out a way to use that against him.
Mike: Okay. Anything else?
Harvey: Kick his ass.
"

—Harvey Specter and Mike Ross
Play the Man is the seventh episode of the first season of Suits and the seventh overall. It first aired on August 4, 2011.
Synopsis
Mike goes head-to-head with one of Louis' proteges, Kyle Durant, in a mock trial while Harvey takes on an old rival, Dana Scott. The legal battles faced separately by both Mike and his mentor seem best addressed through compromise, but opponents try to take advantage. Mike's situation involves a mock trial for associates, with Jessica serving as Judge, which is apparently a firm tradition.
Plot
The scene opens with Mike almost running into Rachel on his bike. She tells that she isn't going to tell that he cheated and that he doesn't have to do that. They get into the office and no one is there. Rachel says that Mike forgets everything. Meanwhile, Harvey meets with Jones, his client. He says that he knows that he is trying to merge with Vega. Mike and Rachel go to find that they are doing a Mock Trial. Louis tells that they are going to get their roles. Kyle and Mike and are going against each other and Lewis says that Kyle was champion of Mock Trial several years in a row. Later, Harvey gives Mike an assignment and gives advice on the Mock Trial. He says that he needs to create a scenario that is going to make him win. Mike goes up to Kyle and says that he is not going to trial and wants to settle. Kyle says that he is more then happy to settle. They shake on it.
Harvey meets with Jones and Vega. He says that he doesn't make a deal until his lawyer comes in. Dana Scott, Harvey's old acquaintance, comes up and they go up to talk about the deal that is going to happen between Jones and Vega. Harvey and Dana exchange arguments and then they start to kiss and have sex. Later, the Mock Trial is underway and Mike says that they are going to settle. However, Kyle says that they are ready to move forward. Mike realizes that he was just blindsided. Harvey and Dana get back to paperwork and they talk about their two clients. Dana says that Vega has more properties and Jones says that he has more potential. She says that she isn't going to show the private books until they have a signed deal. Harvey says that they don't have a deal and Dana says that if they show her their books, she will show him theirs. Mike says that Kyle is not playing fair and Kyle says that he better watch his back in this case. They get back into trial and Mike calls the case a Defamation of Character. Jessica allows it and tells that they have until Friday to come up with their case.
Harvey goes up to Donna and she asks if he came out on "top". He asks why she didn't tell that Dana was the lawyer. She says that she didn't want him to get performance anxiety. Harvey says that he still got it and they are going to be able to see their books. Mike is in Harvey's office and he says that Harvey gave him the worse advice. Harvey tells him that the real world is not going to allow for things to go his way. Mock Trial is to see what type of lawyer he is going to be. Mike goes out and walks up to Donna. She is crying and Mike says that Harvey can be really mean sometimes. However, it is an act so that Mike will call her as a witness. He says that she is in. Kyle comes up and is insulting. She tells Mike to go to a person who is willing to help him no matter what. Mike goes up to Jenny and she tells that she can't believe that he has been living a lie and she says that is awesome. She asks if he can trust her and he says that he can. Later, Dana goes to Harvey's place with the documents. Meanwhile, Mike gets pointers from Jenny and she tells him to be himself. They kiss and then get "busy".
Back at Harvey's, he recognizes from the kiss that he has been beaten. He gets up and tells that she is celebrating her win because she hid something in the negotiations. She denies it and leaves. At the firm, Mike says that they don't want to merge, Vega wants to take over. Harvey says that they are going to put Jones' hotels on the market to show that they are undesirable. The next day, Jenny gets to the office and asks for some water. Kyle comes up and says that the winner gets the girl. He says that he is not going to make a deal with him again. Harvey and Louis make a bet. Harvey goes up to Mike and asks how he is. Meanwhile, Rachel and Jenny talk. Harvey tells that Mike needs to use Kyle's cockiness against him. Mike sees Rachel talking to Jenny and he is nervous. Later, the Mock Trial is underway and Donna is over-dramatic with her role and winks at Mike. Kyle tries to object but he is shut-down. Jenny takes the stand and they get a good role going. However, Kyle shuts it down.
Harvey stops Dana from leaving and says that she tricked him and that he is impressed. Harvey says that he has put three of Jones' properties are for sale and he says that they will get anything to stop this. He tells that they are going to get the clients together and they are going to bring up the original deal. Back in the Mock Trial, Rachel is on the stand and Mike tells Donna that she is going to play the woman. He attacks her with the fact that she didn't want to tell the truth and says that she can't cut it. Rachel yells with emotion that she can cut it. Mike goes up to Kyle and begs for the settlement. However, Kyle says that he wants to see if he will break her. Mike says that he is not going to proceed and allows Kyle to beat him in the Mock Trial. Jessica asks Mike to come to her and she tells that he is naive and soft, two qualities that they are not looking for at Pearson and Hardman.
Harvey and Dana sit down with Jones and Vega and Harvey says that they just want to make sure that everyone is happy. Dana tries to tell that Harvey just wants more hours, but Vega says that he wants to hear what he has to say. Harvey says that it is most important that both companies win and both men agree to go on the original deal. Mike gets into Harvey's office and he asks what he is celebrating. Harvey says that he was worried about hurting his girlfriend and Harvey says that he doesn't have what it takes and Mike says that he is trying to be a good person as well. Harvey says that he calls it how he sees it. Harvey meets Dana at the bar and she says that she is fired from Vega and that her firm isn't going to like it. Dana says that she is getting married and that she is going to do it. Harvey says that he sorry that he won and Dana says that he should never be sorry for that. Meanwhile, Mike goes over to Rachel and she thanks him for not attacking her. She says that she is sorry that she has been treating him bad and says that she just expects more from him and walks away.
Cast
Main Cast
Recurring Cast
Guest Cast
Hal Ozsan as Jones Debeque
Ben Hollingsworth as Kyle Durant
Sterling Jarvis as Daniel Vega
Major/Highlighted Events
Pearson Hardman hosts Mock Trial 2011, their annual mock trial involving the associates going against one another to prove their worth to the partners at the firm. As per trial tradition, Jessica Pearson will act as judge for all trials while the partners are advised to use the associates only in emergency situations so that they may focus on the trial. However, Harvey is in need of Mike's help dealing with his own case at hand, since Harvey's client, Jones Debeque, who owns multiple hotels in six countries, has entered a handshake agreement with Daniel Vega, another hotelier, in order to merge. Harvey advises that Mike should not go to trial, which Mike interprets as settling. Mike then converses with his opponent, Kyle Durant, and seemingly convinces him that settling the case would make them indispensable to the partners all week long while the other associates are busy with a fake trial, an agreement which Kyle agrees to.

On the day of the trial, however, Mike proposes his settlement agreement to Jessica only for Kyle to state that it was discussed but never agreed to. Jessica asks to see the written settlement agreement, which Mike never drafted. Jessica orders that the trial continue on, and Mike, quoting a previous court case, reminds the partners that if a defendant is ambushed during a settlement agreement, then the court must grant reasonable time to prepare for the trial, and Jessica grants him five minutes.
With only five minutes to prepare, Mike is approached by Rachel Zane, who is playing Kyle's client for the mock trial. Kyle tells Mike not to talk to Rachel and Mike makes it known that Kyle "doesn't have the balls" to face him in a fair fight. Kyle reminds Mike that the law isn't fair and that if he continues to say such things, he would sue him for defamation of character. His threat gives Mike an idea, and Mike tells Jessica that he wishes to counter-sue Kyle for defamation of character. Jessica tells Mike and Kyle that no other associate had ever thought of counter-suing during their mock trials except for Mike, but that the other partners had prepared for it in case someone did. Jessica announces that the case is now a defamation trial, giving Mike and Kyle a week to prepare before they face off again. As Kyle sulks off, Jessica praises Mike for his quick thinking, although she scolds him for being naïve for proposing a settlement without a written statement.
Donna Paulsen decides to help out Mike by playing the part of Lena Lunders, while Mike enlists Jenny Griffith's help to play his other witness, confessing his LSATs and current lawyer fraud to her, which she proclaims is awesome. Mike manages to calm Jenny down in trial, a tactic which Jessica approves of; however, when Mike is forced to interrogate Rachel, who is playing a character who is unable to reach her desired promotion and is stuck in the same job for five years, Rachel becomes emotionally invested, as she has been stuck in her paralegal position for five years, unable to ascend to her desired career as a lawyer. Mike, realizing his interrogation has struck Rachel emotionally, backs down from the case, granting Kyle the automatic victory. Jessica then berates Mike for his actions, notifying him that naïveté and softness are not desirable traits at Pearson Hardman. Harvey, who was witnessing the trial and who had bet on Mike's victory, pays Louis Litt his winnings and scolds Mike for showing the partners at the firm, including himself, how weak he is. Mike then goes out with the other associates to celebrate Kyle's victory, where Rachel explains that the only reason she was mad at Mike for cheating is because she expects a lot more from him than she does from anybody else. When Mike asks why she does, Rachel tells him that he is a smart guy and that he should be able to figure out why, implying that she wants him to be better because she has feelings for him.

Harvey, who is representing his client, Jones Debeque, in a hotel merger with Daniel Vega, is surprised to discover that Vega's lawyer is Dana "Scottie" Scott, one of Harvey's classmates from Harvard Law School who is currently situated in London. Scottie and Harvey, who are meeting at a hotel, go to a hotel room and have sex. After their copulation, they discuss the case at hand, with Harvey agreeing to show Scottie his client's books.

Harvey discovers that Scottie is trying to kick Debeque out of the merger by having Daniel Vega buy up all the shares in order to initiate a hostile takeover. Harvey and Debeque decide to nip it in the bud by putting Debeque's three crown jewel hotels on the market before the takeover is completed. Knowing that she would be fired if the takeover fails, Scottie pleads with Harvey, who instead offers that the two lawyers meet with their clients in a room. Later that night, Harvey convinces Debeque and Vega to go back to their original merging agreement, which had only changed because Scottie convinced Vega to opt for a hostile takeover. As a result, Vega fires Scottie. Scottie attempts to get a drink at the hotel but is kicked out by Vega, prompting her to go to the bar at the New York Harvard Club. Harvey flies there to console her, and she admits that she has a boyfriend named Steve in London, who had proposed to her, and that she is going to say yes when she flies back. Harvey then shares a hug with Scottie.
Cultural References
Trivia
Goddamn Counter: 0
The title, Play the Man, is a reference to knowing and playing specifically against your foe.
Gallery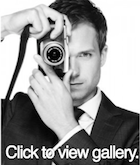 Community content is available under
CC-BY-SA
unless otherwise noted.