Promises, Promises is the third episode of the eighth season of Suits and the 111th overall. It first aired on August 1, 2018.
Synopsis
Harvey is drawn into a dispute with the firm's landlord. Alex pursues Samantha's former client.
Plot
To be added
Cast
Main Cast
Recurring Cast
Guest Cast
David Alpay as David Fox
Benjamin Ayres as Gavin Andrews
Angela Elayne Gibbs as Anna Reed
Mark Camacho as John Bigelow
Jonathan Ho as Young Lawyer
Luis Fernandes as Repairman
Carson Gale as Associate
Major/Highlighted Events
Harvey Specter encounters Anna Reed, a cleaning lady at the firm's building. Anna has been working overtime in order to pay for her mother's medical bills but is denied her overtime due to her managerial title, and thus asks Harvey to help her, prompting Harvey to butt heads with David Fox. After Fox retaliates by firing Anna and disabling the building's elevators, thus affecting the firm, Harvey gives Donna Paulsen carte blanche to solve the issue. Donna offers David a year's worth of free legal representation as Harvey's client if he rehires Anna, pays the workers their overtime and restores the building's facilities, and David accepts.
Louis Litt speaks with Robert Zane about promoting Katrina Bennett to senior partner, although Katrina is told she does not possess the management qualities necessary. Louis then has Katrina manage Brian Altman, who is assigned to work alongside her. However, the stress of her promotion causes Katrina to develop migraines, preventing her from attending to her clients or going to court. As she asks Brian to keep the truth of her migraines a secret, Brian receives the blame for her failings, putting his career in jeopardy.
Gavin Andrews publicly announces that Zane Specter Litt are his attorneys before ordering Alex Williams to launder money for him through the Cayman Islands. Unable to drop him as a client without damaging the firm's reputation, Alex goes to Samantha Wheeler for help, and discovers that Gavin has his niece listed as his trustee and set up to take the responsibility if the laundering is exposed. Alex informs his niece of this and has her appoint him as Gavin's trustee, after which he informs Gavin that he has legally invested the money in the Cayman Islands but that he would not do anything illegal for Gavin.

Samantha informs Alex that Robert has promised her that she would the firm's next name partner.
Cultural References
Trivia
Goofs/Inconsistencies
Katrina mentions that it has been two years since the events of "Admission of Guilt", where she returned to Pearson Specter Litt and worked together with Rachel Zane on a case for Louis. However, not only did the episode itself come out less than two years prior to this one, but in-universe the events of that episode would have happened less than a year ago.
Kwotes
Brian: Hey, Louis, can I talk to you for a second?
Louis: Sure as hell can, 'cause I wanna know what the fuck happened in that meeting.
Samantha:
I'm not going anywhere near that
man
's account.
Alex:
Yes, you are, because you knew my history and you let me sign him anyway.
Samantha:
Are you fucking kidding me? I brought up your history.
Alex:
And you knew I was in no position to trust you.
Gallery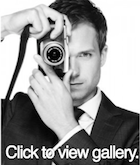 Community content is available under
CC-BY-SA
unless otherwise noted.