Pulling the Goalie is the fourteenth episode of the seventh season of Suits and the 106th overall. It first aired on April 18, 2018.
Overview
Mike's attempt to distract Harvey with a case backfires; Louis tries not to let emotion affect his judgment in a legal duel; Donna finds a way to prove her worth to the firm.
Plot
Cast
Main Cast
Recurring Cast
Guest Cast
Major/Highlighted Events
Donna learns that the building owner wants to increase the lease due to the restructuring of the firm. He plays her into giving him proof of it before giving her a document that would kick them out of the building in 90 days. The building owner tricks Donna twice: once by claiming he was suing the firm to leave the firm and the other by learning that Donna sued he, something against the lease.
A few days had passed since Harvey and Paula broke up. After the judge from his fraud case approached him, Mike approaches Harvey to get them to work together on it. Mike then reveals to Harvey that he was the one who directed Donna to him in the first place. The judge later reveals that she was the one who stopped Anita Gibbs from wiretapping their phones.
After Xander approached Louis at his office, and was a total jerk about it, Louis tried to get back at the man by suing him. He teamed up with Katrina to win the case, first by lying to a judge to get more information to beat Epstein and then later to make him sign a settlement. After Shelia asked Louis to back off the settlement, she then approached Louis to tell him that she dumped her fiancee and wanted him.
Cultural References
Trivia
Gallery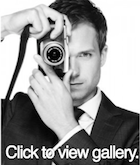 Community content is available under
CC-BY-SA
unless otherwise noted.