Scenic Route is the seventh episode of the ninth season of Suits and the 131st overall. It first aired on September 4, 2019.
Synopsis
Sam deals with ghosts from her past, and her own self doubt, as she and Harvey embark on a road trip to meet her biological father. Meanwhile, Louis gets into trouble when he tries to play Harvey for a day, and Donna turns to Alex for a personal favor.
Plot
Harvey and Sam embark on their road trip to meet Sam's biological father. Harvey's choice of a vintage Mustang causes Sam to flash back on times she would rather forget: her attempt as a kid to escape an abusive foster father, and an affair she had with Eric Kaldor that ended poorly. The bad memories create a cloud of pessimism around the whole trip and feed into Sam's anxiety about meeting her dad.
Louis accidentally takes a call from media magnate Ted Tucker, who wants Harvey to sign him as a client. Chasing the thrill of walking in Harvey's shoes, Louis pretends to be Harvey and tells Ted he'll meet him for the lunch of a lifetime. Louis swears to Donna it will only be for one lunch - the firm can't sign Tucker anyhow, due to conflict of interest with one of their current clients, Reed Communications. However, Louis gets a little too carried away during his fantasy lunch, and Ted is so impressed that he buys Reed Communications right then and there in order to waive conflict.
Sam comes out of her funk as she and Harvey bond, and after Harvey learns what Louis has been up to they share a laugh and yank his chain with a prank call. However, Sam's mood takes a turn for the worse when they catch a flat - it's another bad omen in her mind, and, afraid to face the man she thinks gave her up all those years ago, she tells Harvey to turn around. But after trading stories about their tumultuous childhoods, Harvey convinces Sam to see things through, for her own sake. Sam meets her biological father and learns that he never gave her up; in actuality, he never even knew she existed. Though the pain of her childhood is still there, Sam realizes she can start to move on.
Things only get worse for Louis when he learns that Reed's in-house counsel is none other than Harold Gunderson; the jig will surely be up once Harold realizes that Louis impersonated Harvey. Hoping to avoid embarrassment, Louis tries to strong-arm his former associate into tanking Tucker's acquisition of Reed. However, Harold puts two and two together after calling the real Harvey Specter, putting Louis in the position of having to come clean to Harold and beg for his help. However, Louis eventually realizes his best course of action is to tell Tucker the truth. Tucker is so impressed that he signs with Louis anyway, and Louis decides to extend Harold an offer to come back to work for the firm.
Donna turns to Alex for help getting in touch with the shady side of the art world in order to pull off a sort of heartwarming heist: She wants a forger to replicate Harvey's prized duck painting, which Donna will somehow switch with the real one hanging in Eliot Stemple's office so she can surprise Harvey with the original. Alex's art world contacts have dried up since he double-crossed Gavin Andrews, so he turns to Katrina for help. In the end they pull it off.
Touched by Donna's gesture and moved by his time with Sam, Harvey calls his mother to offer an apology for not forgiving her sooner.[1]
Cast
Main Cast
Recurring Cast
Guest Cast
Major/Highlighted Events
To be added
Cultural References
To be added
Trivia
Gallery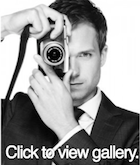 References
Community content is available under
CC-BY-SA
unless otherwise noted.