"This case was 50/50. All you did was make it 80/20."
"Ninety-nine to one."
"It could be a million to one, for all I care. We're in the ring, I'm still standing, and this isn't done."
— Cameron Dennis and Harvey Specter
Shadow of a Doubt is the fifth episode of the third season of Suits and the 33rd overall. It first aired on August 13, 2013.
Synopsis
Lines between the personal and the professional get blurred when Harvey and Stephen work together on Ava's case, and Mike invites Rachel to join him on a case that gets complicated when his secret falls in the line of fire -- with Rachel's parents.
Plot
To be added
Cast
Main Cast
Recurring Cast
Guest Cast
Megan Gallagher as Laura Zane
Rob Stewart as Tony Gianopolous
Yanna McIntosh as Judge Pearl Atkins
Drew Nelson as Graham Stenton
Lesley Faulkner as Beth Clark
Neemish Parekh as Simon Bandaru
Major/Highlighted Events
Harvey Specter teams up with Stephen Huntley to work on getting Ava Hessington out of her murder charges. When Stephen goes behind Harvey's back and targets Tony Gianopolous' daughter, Harvey goes to Jessica Pearson for help. The pair formulate a strategy where Ava trades her ownership shares in exchange for voting shares; in turn, Gianopolous owns Hessington Oil while Ava resumes her title as CEO.

Harvey also has Gianopolous sign a sworn statement regarding himself, Cameron Dennis and the video of the tape, thus getting the tape inadmissible as evidence as it violates chain of command.

Donna Paulsen tells Harvey that she is sleeping with Stephen.
Nigel Nesbitt is temporarily relocated to the firm's Hong Kong office, and leaves Louis Litt in charge of his cat, Mikado.
Mike Ross has dinner with Rachel Zane's parents, and learns from her father that Rachel has applied to Stanford.
Jessica promotes Harvey to name partner, with his promotion becoming official the next morning.
Trivia
Quotes
Harvey: What's your idea?
Stephen: Well, it requires you to take me with you to see Mr. Gianopolous.
Harvey: Mike?
Mike: Yeah.
Harvey: You're off the case.
Mike: What? You're gonna let him get away with that?
Harvey: I have to. I just took a bet. There's no going back on a bet.
Mike: Okay, what if I bet him that my idea's better? Then can I come?
Harvey: You gonna pony up $10,000?
Mike: ...Best of luck, guys. Hope it works out.
Gallery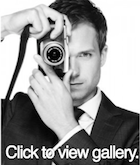 Community content is available under
CC-BY-SA
unless otherwise noted.