"She didn't even come back to say goodbye. She just packed up her stuff and left."
— Harvey regarding Jessica's departure

She's Gone is the eleventh episode of the sixth season of Suits, and the 87th overall. It first aired on January 25, 2017.
Overview
Harvey, Louis and Donna plan for a future without Jessica; Mike adjusts to life as an ex-convict; Rachel considers her options.
Synopsis
Starring
Main Cast
Recurring Cast
Guest Cast
John Jarvis as Dean Herrick
Jordan Johnson-Hinds as Oliver Grady
Scott Edgecombe as Darryl the Custodian
Eric Osborne as Brian
Caleb Phillips as Chris
Major Highlights
Robert offers Rachel a job at Rand, Kaldor & Zane to protect her from Pearson Specter Litt's future. She meets with the Dean of Columbia for advice.
Mike turns down Harvey's job offer despite Jessica leaving the night before. Mike returns to riding around town on his bike as he job hunts. He then approaches Father Hoebin who offers him a substitute teaching job at St. Andrew's. He later learns that the class was full of delinquents. However after parents are told, Mike is fired.
Robert approaches Harvey and Louis about a merger to fix their firm. He then helps Katrina out of her non-compete, causing Louis to realize he can't be managing partner.
Harvey approaches Prof Gerard in hopes of getting him to testify on Mike's behalf. Being told that he would need to talk to someone in New York, he approaches Anita Gibbs. She declines believing that the deal that freed Mike was crooked.
Mike is surprised to learn that Harvey had approached Anita Gibbs to help him get a law license when Anita told him. Anita then threatened Mike's future at any of the law clinics that he had applied to. Mike then goes to yell at Harvey for it. As a result, Harvey goes and takes his anger out on Louis.
Gretchen advises Louis to give Rachel a job at the firm. He offers her a job as a second year associate and she takes the job.
Harvey is advised to reconcile with his mother as those at the firm can't fill the void.
Gallery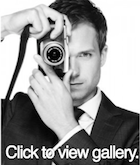 Community content is available under
CC-BY-SA
unless otherwise noted.