She's Gone is the eleventh episode of the sixth season of Suits and the 87th overall. It first aired on January 25, 2017.
Synopsis
Harvey, Louis and Donna plan for a future without Jessica; Mike adjusts to life as an ex-convict; Rachel considers her options.
Plot
To be added
Starring
Main Cast
Recurring Cast
Guest Cast
John Jarvis as Dean Herrick
Jordan Johnson-Hinds as Oliver Grady
Scott Edgecombe as Darryl the Custodian
Eric Osborne as Brian
Caleb Phillips as Chris
Major/Highlighted Events
Robert Zane offers Rachel a job at Rand, Kaldor & Zane as he believes her working at Pearson Specter Litt may affect her chances of passing the Character & Fitness portion of the New York State Bar.
Mike Ross turns down Harvey Specter's job offer, and returns to riding around town on his bike as he searches for employment. He then approaches Sam Walker, who offers him a substitute teaching job at St. Andrew's for a class of delinquent children, although he is fired when the parents realize is a convict.
Robert approaches Harvey and Louis Litt about a merger to fix their firm, and allows Louis to poach Katrina Bennett and a handful of associates by waiving their non-competes, although he informs the pair that one of them has to step up as managing partner since Jessica Pearson has left.

Louis takes it upon himself to become managing partner, although it is short-lived when he realizes he is not capable of doing so.

Harvey attempts to have Mike become an official member of the New York State Bar in order for him to become a legitimate lawyer, and accosts Henry Gerard in hopes of getting him to testify on Mike's behalf for the Character & Fitness portion. Being told that he would need to talk to someone in New York, he approaches Anita Gibbs, although she declines; additionally, Gibbs discloses that she is aware that Mike worked with Sean Cahill to get out of prison early.
Louis offers Rachel the position of second year associate following her graduation, which she accepts.
After Harvey struggles to deal with Jessica and Mike leaving him, as he deems them his family, Donna Paulsen urges him to reconnect with his biological family, specifically his mother.
Cultural References
Trivia
Goddamn Counter: 5
This episode was directed by Patrick J. Adams.
It is revealed that Mike spent less than three months in prison.
This is the first episode in the series to have a change in the theme song intro, as Gina Torres' name is removed. This is also the first episode in the series not to feature Gina Torres.
Goofs/Inconsistencies
Quotes
Oliver: I'm just right back there. There's about a dozen miniature Deadpools on my desk. Don't judge. It's a great movie, and you know it.
Mike: I do know it. Saw it three times.
Oliver: You bullshitting me?
Mike: Of course I am. I want to work here.
Gallery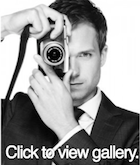 Community content is available under
CC-BY-SA
unless otherwise noted.