She's Mine is the seventh episode of the third season of Suits and the 35th overall. It first aired on August 27, 2013.
Synopsis
Harvey and Stephen clash over Ava's case; Harvey and Jessica strategize; Louis gets Rachel's help with a broken contract.
Plot
To be added
Cast
Main Cast
Recurring Cast
Guest Cast
Major/Highlighted Events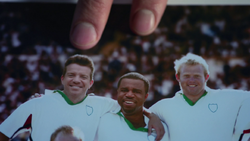 After Donna notifies Mike about Stephen's actions regarding Mariga's deposition, Mike looks into it, and has Donna call in Jessica and Harvey into Harvey's office late at night. Mike reveals that it was Stephen who arranged the murders. While attending Cambridge, Stephen studied a semester abroad in Cape Town, where he was on the same rugby team as Mariga. When Ava had an issue with her pipeline and contacted Edward Darby, Darby called in Stephen, who contacted Mariga. Mariga then called Nick, who called Ava, who believed they were paying for a bribe, unaware that Stephen had ordered contract killings. As Donna tearfully apologizes for not discovering this herself, Harvey turns around and is infuriated to see Donna crying. He then storms into the men's bathroom and physically assaults Stephen.
Louis Litt sues Nigel Nesbitt over custody of Nigel's cat Mikado and wins. Nigel offers a settlement, exchanging his oversight of the associates in exchange for Nigel, which Louis accepts
Louis informs Rachel Zane that she has been accepted at Columbia University.
Cultural References
Trivia
Goddamn Counter: 3
It is revealed that Darby International holds associate training camps worldwide, with the Pearson associates eligible for exclusive training following the merger. In order to prevent Katrina Bennett from helping Louis retain custody of Mikado, Nigel sent her to a training camp in Barcelona, Spain.
One of Pearson Darby Specter's partners are revealed to named Jordan Pomaville. Jordan Pomaville is an assistant to the executive producer of the show.
Gallery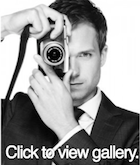 Community content is available under
CC-BY-SA
unless otherwise noted.