"Let me tell you something, Red. You want a seat a table, you got to put some skin in the game."
— Gretchen Bodinski
Skin in the Game is the first episode of the seventh season of Suits, and the 93rd overall. It first aired on July 12, 2017.
Synopsis
Mike returns to Pearson Specter Litt; Harvey takes the reins; Louis manages new associates; Donna and Rachel find their places.
Plot
Following his breakup with Tara, Louis starts terrorizing the associates. His behavior raises red flags with Rachel, Donna, and Gretchen. Donna has figured out that what she wants is a seat at the table as senior partner. She uses the situation with Louis to prove to Harvey that she deserves it after all these years of being a key person in running the firm without getting the credit. Harvey agrees to name her senior partner but has to tiptoe around telling Louis. After Rachel convinces Louis that he needs closure with Tara, he allows Rachel, now a lawyer as well, to step up and take over the associates from him. Meanwhile, Mike and Harvey team up again to prove to one of Jessica's clients that the firm can handle his case now that Jessica is gone. Harvey has a hard time filling Jessica's shoes and reconnects with his former therapist, Dr. Paula Agard, to pursue a romantic relationship. Mike gives the legal clinic half a million dollars, but his returning to PSL doesn't sit well with his former colleagues, especially Oliver.
Cast
Main Cast
Recurring Cast
Guest Cast
Nitya Vidyasagar as Stephanie Patel
Karl Kenzler as Neil Stilman
Jake Epstein as Brian Altman
Brad Austin as Johnson
Nic Rhind as Hinds
Jeanette Roxborough as Model Executive
Major/Highlighted Events
Cultural References
Trivia
Gallery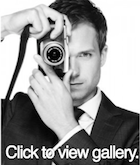 Community content is available under
CC-BY-SA
unless otherwise noted.