"Did I ever tell you my mother was a teacher? First grade. Everybody always said she was the best teacher they ever had. She loved it. She also always dreamed of seeing Spain when she retired. That was supposed to be six years ago, but then the state teachers' pension fund decided to invest its money with William Sutter."
— Sean Cahill to Harvey Specter
Spain is the sixth episode of the sixth season of Suits and the 82nd overall. It first aired on August 17, 2016.
Synopsis
Harvey defends Sutter from Cahill; Mike's past threatens to derail his mission; Rachel and Jessica seek evidence to re-open a case; Louis woos Tara.
Plot
To be added
Cast
Main Cast
Recurring Cast
Guest Cast
Alan Rosenberg as William Sutter
Malcolm Gets as Columbia Law Professor Dunbar
Carly Pope as Tara Messer
Glen Plummer as Leonard Bailey
Raven Dauda as Georgina Casey
Deborah Pollitt as Judge Dorsey
Suzanne Cyr as Wife
David Gale as Husband
Major/Highlighted Events
After Sean Cahill brings an indictment against William Sutter, Sutter demands that Harvey Specter file a motion to dismiss. In order to delay the motion, Sean issues subpoenas to depose Sutter and Kevin Miller.

Knowing that there is a good chance of getting the case dismissed, Harvey decides to leak Sutter's trading program, which Sutter claims is the reason for his high returns, to Cahill. Cahill refuses to accept it due to collusion; Harvey mentions that Cahill is constantly mentioning not wanting to collude and states that this case must be personal for Cahill, otherwise Cahill would not have risked his career to have Mike illegally released from prison for six hours.

After the judge grants the motion to dismiss, Cahill informs Harvey that his mother, a teacher, had always wanted to visit Spain when she retired, but was unable to retire as the state decided to invest its pension fund into Sutter. As a result, his mother never got to visit Spain, refusing Sean's attempts to pay for it, and died while working, therefore prompting Sean to target Sutter. Sean decides to collude with Harvey and demands the trading program, which Harvey relinquishes.
Trivia
Goofs/Inconsistencies
Louis inquires as to why Donna is in the executive kitchen despite not being an executive. However, in the season 1 episode "Dog Fight", it is stated that Donna has access to and has been using the executive kitchen for years; Rachel, who had worked at the firm for five years at that point, was shocked to see Donna in the regular kitchen.
Gallery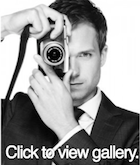 Community content is available under
CC-BY-SA
unless otherwise noted.