Teeth, Nose, Teeth is the thirteenth episode of the sixth season of Suits, and the 89th overall. It first aired on February 8, 2017.
Overview
Rachel receives a letter that creates an unexpected issue for Harvey and Louis; Mike's mentorship of Oliver and Marissa gets put to the test; Donna gets a surprise from the IT department.
Plot
To be added.
Cast
Main Cast
Recurring Cast
Guest Cast
Michael B. Silver as Craig Seidel
Paula Boudreau as Linda Johnson
Marla McLean as Sofia Price
Larry Mannell as Judge
Aura Carcueva as Nurse
Major/Highlighted Events
Benjamin admits to Donna that he records her to make a 'Donna'.
Harvey learns that Rachel was told that she wouldn't get her interview to get on the bar. He stormed down to one of the men on the ethics committee to get her an interview. Harvey is then blackmailed into helping the man to help Rachel pass.
Harvey goes to Louis for help due to the blackmail.
Mike tries to help his client but she refuses to take the money as she wants to go to court. Mike approaches the lawyer as a result, but is told that she would wipe the floor with the court.
Cultural References
Trivia
Velocity Data Solutions, the corporation whose stocks Harvey and Mike are attempting to tank starting from this episode, first appeared in "Errors and Omissions", the second episode of the series, as an opposing corporation whom Harvey and Mike managed to beat.
Gallery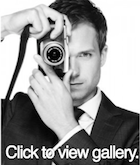 Community content is available under
CC-BY-SA
unless otherwise noted.