"I wanna know what you see when you look at me. Right now, be honest. Say the first three things that pop into your head."
"Teeth, nose, teeth."
— Louis Litt and Harvey Specter
Teeth, Nose, Teeth is the thirteenth episode of the sixth season of Suits and the 89th overall. It first aired on February 8, 2017.
Synopsis
Rachel receives a letter that creates an unexpected issue for Harvey and Louis; Mike's mentorship of Oliver and Marissa gets put to the test; Donna gets a surprise from the IT department.
Plot
To be added
Cast
Main Cast
Recurring Cast
Guest Cast
Peter Cambor as Nathan Krueger
Michael B. Silver as Craig Seidel
Jordan Johnson-Hinds as Oliver Grady
Athena Karkanis as Marissa
Paula Boudreau as Linda Johnson
Marla McLean as Sofia Price
Larry Mannell as Judge
Aura Carcueva as Nurse
Major/Highlighted Events
Craig Seidel, a businessman and a board member of New York State Bar, alters Rachel Zane's appointment with the Character & Fitness Committee in order to blackmail Harvey Specter in suing Velocity Data Solutions with the intention of driving their stock price down. Harvey informs Seidel that he is to make it right and grant Rachel her due appointment, but that he will sue Velocity to benefit Seidel under the condition that Seidel use his influence to have Mike Ross accepted into the Bar.

After witnessing Oliver Grady falter in court and cause their client to become evicted, Mike decides to participate in aiding Seidel in order to become a legitimate lawyer.
Cultural References
Trivia
Goddamn Counter: 7
Velocity Data Solutions, the corporation whose stocks Harvey and Mike are attempting to tank starting from this episode, first appeared in "Errors and Omissions", the second episode of the series, as an opposing corporation whom Harvey and Mike managed to beat.
Quotes
Rachel: I called you over here to tell you that... I put my foot down with Mike.
Donna: You finally told him to pick a hairstyle and stick with it?
Mike: Harvey, I'm more a lawyer now than I ever was.
Harvey: Oh, bullshit, you're a babysitter and you know it.
Mike: Hey, I'm doing what I wanted, and I'm helping people, so if you wanna call me a babysitter, you go right ahead, but right now the house is on fire, the kids are in the bedroom, and I'm about to goddamn save them.
Gallery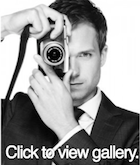 Community content is available under
CC-BY-SA
unless otherwise noted.