The Donor is the sixth episode of the first season of Pearson and the sixth overall. It first aired on August 21, 2019.
Synopsis
Jessica and Pat McGann's feud intensifies as he continues to push for her family's home to be demolished, while she pushes Bobby to find a new donor for his re-election.
Plot
As Jessica is enjoying time with her recently returned boyfriend Jeff, Angela sees construction vehicles prepping for demolition outside of her home, even though Pat McGann had promised them 90 days. Meanwhile, Bobby is at home with his wife when she sees three missed calls from Keri on his phone, making her suspicious of his actions.
Angela pays a visit to Jessica and informs her that demolition on her home is about to begin. Jessica is upset at Pat McGann for going against their deal and pays him a visit, demanding an explanation. McGann explains that his big investor from overseas isn't willing to wait, and he had no choice but to move forward.
Meanwhile, Bobby tries apologizing to Keri for lashing out at her -- an apology she is not willing to accept. Jessica comes to Bobby's office and tells him that McGann is no longer being supported by local banks, and needs to go overseas for money. Basically, she is informing him that he is losing money and that now is a perfect time for Bobby to find a new donor for his re-election, and eliminate Pat McGann from their network.
Bobby confronts McGann regarding his financial issues, which McGann denies, saying that Jessica is making up stories to get back at McGann and that he's the one actually on Bobby's side. Bobby agrees that he is being played; he just can't tell if it's Jessica or McGann who's playing him.
Meanwhile, Jessica informs Angela that there's nothing she can do about the demolition, but once again offers to help her and her family find a home. Angela once again is too proud to accept the offer. Jessica then meets with Alan Steiner, a potential new top donor for Bobby. Steiner denies, stating that even though Bobby is trying to cut ties with McGann, that he considers McGann to be a 'butcher' and won't work with anyone who associates with him.
Bobby and Jessica both finally find themselves on the same page as they decide to turn against Pat McGann, and Bobby suggests they meet with a potential donor who hates McGann as much as they do, in order to have a powerful person with their intentions on their side.
The night before this meeting, Bobby confronts Keri in the elevator, convincing her that they need to figure out what they want from one another, to which Keri is slightly dismissive, but seems to agree with his overall point. Meanwhile, Jessica is out to dinner with Jeff before he goes back to Miami, when she brings up her concerns over her family. Jeff brushes off the issue, which upsets Jessica. She tells him that they are her family, and if he doesn't care about their safety, then that means he doesn't care about hers.
After the argument at dinner the night before, Jeff meets with Angela to try and convince her that Jessica is not looking to hurt her pride by offering money, she just wants to make sure that her family is safe. Angela is as always dismissive, but Jeff's constant persuasion seems to break through to her what Jessica's intentions truly are.
Meanwhile, Yoli faces a family tragedy of her own as her mother is taken by ICE, and presumably is going to be deported. Yoli tries her best to work through the pain she is feeling, as she doesn't want to disappoint Jessica. While these family issues all simmer, Jessica and Bobby do their best to focus on the re-election and meet with Tom Lauder, a businessman who despises McGann's practices as much as Bobby and Jessica.
They convince him to sign on as Bobby's primary donor, so that they can remove McGann from power. During this conversation, Tom brings up Tommy Deal, which piques Jessica's interest. She asks who he is and Bobby explains he was a union leader who disappeared, and many suspect Pat McGann was involved in his death.
Yoli struggles to focus on her work and Jessica takes notice, but Yoli says that nothing is wrong. After work Yoli is approached by Derrick, who pushes her to speak as he can tell something is wrong, and Yoli admits to him what's happened, breaking down in tears in front of him as he does his best to comfort her.
Jessica returns home to find Lilian, Angela and her children at her apartment. Jessica is happy to have them, as it seems Jeff has gotten through to Angela. Pat McGann pays a visit to Bobby's office, demanding an explanation for going to Tom Lauder. Bobby cusses out McGann and says he won't let him hang the Tommy Deal issue over his head anymore, cutting him out of his circle. We then see Bobby in bed with Keri, convincing her to come to a conference with him in L.A. so that they can spend even more time together.
When Bobby returns home, his wife is suspicious of where he's been, but begrudgingly accepts his excuse. She then gives him an envelope delivered by Pat McGann, which has a tiny cassette tape inside.[1]
Cast
Main Cast
Recurring Cast
Guest Cast
Major/Highlighted Events
To be added
Cultural References
Trivia
Gallery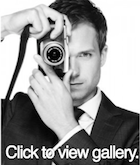 References
Community content is available under
CC-BY-SA
unless otherwise noted.