The Hand That Feeds You is the ninth episode of the sixth season of Suits and the 85th overall. It first aired on September 7, 2016.
Synopsis
In order to protect Mike, Harvey considers putting Gallo back on the streets; Jessica and Rachel get Bailey's case reopened; Louis deals with anxiety over Tara.
Plot
To be added
Cast
Main Cast
Recurring Cast
Guest Cast
Colin Glazer as Larry Marsden
Raven Dauda as Georgina Casey
Shant Srabian as Judge Evans
Martin Roach as Parole Board Chair
Adrian G. Griffiths as Jimbo (credited as Guard #2)
Daniel Stolfi as Guard #3
Sydney Kuhne as Maya
Major/Highlighted Events
After finding out that Sean Cahill has been freezing Jill Miller's assets, including her salary from before her insider trading stint, Mike Ross is asked by Kevin Miller to handle the situation. After creating a motion to file that Sean has been abusing his power at the U.S. Securities and Exchange Commission and asking Sean to free Kevin from prison in exchange from dropping his suit, Cahill, insulted, revokes Mike's deal.
Harvey Specter arranges a parole board meeting for Frank Gallo, but is sabotaged by Cameron Dennis, who does not want Gallo to be released. Mike makes a deal with Cameron to have Kevin freed in exchange for testifying during Gallo's hearing, thereby ensuring that Gallo's parole is not approved.
In prison, Mike alerts Kevin that they are both getting out, only for the guard, Jimbo, to explain that only Kevin is. After Kevin is escorted out, Frank arranges to be locked inside of Mike's cell. Explaining that he owns the corrupt guards in the place and that cells have no cameras, he prepares to stab Mike, but his plan is foiled when it is revealed that Mike had a camera installed. The non-corrupt guards save Mike and send Gallo to solitary.
As Kevin has been freed, Mike's lawsuit against Sean is dropped and his original deal is reinstated. Harvey is told by Sean about Mike's plan to deal with Gallo and asks him for help completing it. Following Mike's plan, Harvey tells Gallo that he is about to sent to the maximum security prison he came from, where everybody knows he's an informant and would kill him on his first night, or to remain at Danbury and serve five years; however, if Mike is harmed in any way whatsoever, Gallo would be sent back to his maximum security prison where he would no doubt be killed, which Gallo accepts.
Mike is officially released and is reunited with Rachel Zane.
Rachel and Jessica Pearson manage to get Leonard Bailey's case reopened, and Jessica reunites Bailey with his daughter Maya.
Tara Messer is approached by her other boyfriend, Joshua, who proposes to her. However, she turns him down since she still has feelings for Louis Litt.
Trivia
Goddamn Counter: 6
This is the first episode in the entire series to use the word "fuck" or one of its derivatives, as Sean Cahill tells Harvey Specter that Mike Ross should "put his gun down and walk out that fucking door", albeit subtly censored.
Goofs/Inconsistencies
Louis express glee in having Donna finally join him mudding, which Donna is shocked to enjoy. However, Donna has already mudded before; she and Rachel joined him for a mud at the end of "Toe to Toe" during the last season.
Quotes
Harvey: Sean, please. Gallo might not get out, and Mike's gonna be stuck in there with him.
Sean: Well, all the more reason he should put down his gun and walk out that fucking door.
Gallery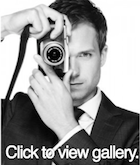 Community content is available under
CC-BY-SA
unless otherwise noted.