"I had your painting on my wall for the longest time and I just realized... how much I missed it."
— Harvey Specter to his mother Lily
The Painting is the twelfth episode of the sixth season of Suits, and the 88th overall. It first aired on February 1, 2017.
Overview
Harvey tries to repair a broken relationship - leaving Louis, Donna and Rachel to manage PSL in his absence. Meanwhile, Mike gets a helping hand from an unexpected place.
Plot
To be added.
Cast
Main Cast
Recurring Cast
Guest Cast
Peter Cambor as Nathan
Brynn Thayer as Lily Specter
Athena Karkanis as Marissa
Jordan Johnson-Hinds as Oliver Grady
Rod WIlson as Bobby
Marla McLean as Sofia Price
Paula Boudreau as Linda Johnson
Larry Mannell as Judge
Major/Highlighted Events
Flashbacks show Harvey 7 years before around the time of his father's funeral. Harvey approached his mother back then but turned down her advances due to seeing Bobby, the man who ruined his family, with her.
Mike receives a job from Nathan. He is given the job title of being the senior person in charge of them all. Mike tries to help one of the attorneys and she isn't too thrilled with Mike. Mike learns that his new co-workers think he couldn't hack it at Pearson Specter Litt and that was why he was there.
Harvey visits his brother Marcus and his family along with his mother. The visit which started out well, turns when Lily tells him that she forgave him for his acts as well. He ends up storming out of dinner with his mother before it even began. Bobby ends up revealing to Harvey that he and Lily were now married.
Mike reveals to the clinic his story by giving them the articles on what happened.
Harvey approaches his mother again to apologize for what happened between them. He gets a copy of the painting he originally had in his office before returning to New York.
Cultural References
To be added.
Trivia
To be added.
Gallery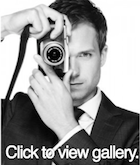 Community content is available under
CC-BY-SA
unless otherwise noted.