"I had your painting on my wall for the longest time and I just realized... how much I missed it."
— Harvey Specter to his mother Lily
The Painting is the twelfth episode of the sixth season of Suits and the 88th overall. It first aired on February 1, 2017.
Synopsis
Harvey tries to repair a broken relationship - leaving Louis, Donna and Rachel to manage PSL in his absence. Meanwhile, Mike gets a helping hand from an unexpected place.
Plot
To be added.
Cast
Main Cast
Recurring Cast
Guest Cast
Peter Cambor as Nathan Krueger
Brynn Thayer as Lily Specter
Athena Karkanis as Marissa
Jordan Johnson-Hinds as Oliver Grady
Rod WIlson as Bobby
Marla McLean as Sofia Price
Paula Boudreau as Linda Johnson
Larry Mannell as Judge
Major/Highlighted Events
Trivia
Goddamn Counter: 1
Lily Specter's actress is recast from Laura Allen to Brynn Thayer from this episode onwards.
Goofs/Inconsistencies
The flashbacks to Gordon Specter's funeral are said to be "seven years ago", and Harvey himself adds that he hasn't seen her in seven years. However, the season 2 episode "Rewind" firmly establishes that Gordon died in 2007, while the current year as of this episode was established to be 2016. Therefore, it has been nine years, not seven.
The show uses sepia filters to denote when a scene is a flashback. However, during a flashback scene with Harvey and Marcus in Marcus' kitchen, the sepia filter was not added.
Gallery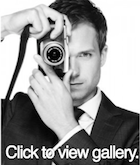 Community content is available under
CC-BY-SA
unless otherwise noted.