The Political Wife is the eighth episode of the first season of Pearson and the eighth overall. It first aired on September 4, 2019.
Synopsis
Keri goes on a trip with Stephanie. Angela assists her neighbors. Jessica contends with Yoli's problem
Plot
Yoli finally admits to Jessica what is happening with her mother Irma, and Jessica quickly jumps to her aid. Meanwhile, Bobby's wife Stephanie is home alone while Bobby is in Seattle, and calls Derrick to ask about who will be giving his speech at the Los Angeles conference and he tells her that Keri will handle it -- much to Stephanie's surprise. We then see Nick, alone in his car, purchasing a gun.
Derrick tells Keri that Stephanie is going to join her in L.A. to deliver the speech on healthcare, and, though Keri is concerned about spending time with her boyfriend's wife, she but has no choice but to agree. Meanwhile, Jessica makes a call to Louis Litt, although unfortunately, Louis believes Irma's case is impossible to win, and doesn't have any lawyers willing to take it.
Jessica promises Yoli that she will fight no matter what and find a way to free her mother. The next day, Keri and Stephanie board their flight, on their way to spend the weekend together. Awkward.
Jessica and Yoli visit Irma in ICE custody and brief her on the proceedings. In doing so, Jessica asks if Irma has ever done anything illegal and Irma seems uncomfortable and doesn't give an answer.
Jessica, needing to know what Irma is hiding, asks Derrick to try to find out from Yoli. Out in L.A., Stephanie and Keri arrive at a mixer, where Keri dominates the conversation, much to the dismay of Stephanie. Meanwhile, Angela asks for leftovers from the hospital kitchen to donate to those who are now homeless from her building's foreclosure. She is struggling to live at Jessica's when she knows so many others who lived in her building are living in tents on the street.
After the mixer, Stephanie reveals that she's known about Keri and Bobby's relationship for years, and that part of her reason for being out in L.A. was to address Keri in a place where she can't run away.
Stephanie criticizes Keri for letting Bobby control her, saying how she's willing to take the "scraps" from him whenever she can. Keri storms out and gets drunk. She confronts Stephanie and criticizes her for allowing her husband to get away with an affair that she's been aware of for years. Meanwhile, when Derrick fails to learn anything about Irma from Yoli, he does some digging of her own and finds evidence of a crime that he brings to Jessica.
The next morning Stephanie wakes up feeling sick and unable to make the speech. Keri tries to comfort her, and Stephanie reveals that the only reason she keeps her disease hidden is because Bobby doesn't want it to go public and impact his career. Keri wasn't aware of this and convinces Stephanie that she should make the speech, and does what she can to take care of her so that she's feeling well enough to do so.
After the speech on the flight home, the two share a moment of confusion, feeling neither like friends or enemies, leaving L.A. unsure how their twisted love triangle will play out.
Meanwhile, Jessica visits Irma and reveals what she knows: Irma killed two gang members before escaping to the US; it was in order to protect Yoli who was only two years old. Jessica convinces Irma to sign an affidavit in order to go for asylum. Yoli is heartbroken when she learns the truth about her mother, but knows revealing it is what is needed to save her in the long run.
While Jessica is out with Irma, Lilian finds Angela packing her bags to leave. When she questions why, Angela says she can't just sit by while others suffer, and is even willing to leave her kids to help them. When Jessica returns, she finds her home completely empty, her whole family gone, left alone again, while Nick sits alone in his car with his gun.[1]
Cast
Main Cast
Recurring Cast
Guest Cast
Bertila Damasas Irma Castillo
Sharif Atkins as Mayor Mark Taylor
Rich Ceraulo Ko as Josh Rubin
Ray Stoney as Mo
Caroline Choi as Flight Attendant
Desiree Hall as Flight Attendant 2
Celeste Pechous as Bridget Kelly
David Michael Trevino as Another Mayor Type
Andrew Hamrick as Man
Anna Ross as Coach Passenger
Beka Ricci as Violeta T. Cuvin (uncredited)
Major/Highlighted Events
To be added
Cultural References
Trivia
Gallery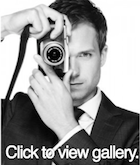 References
Community content is available under
CC-BY-SA
unless otherwise noted.