The Rival is the ninth episode of the first season of Pearson and the ninth overall. It first aired on September 11, 2019.
Synopsis
Angela leads a tent city outside City Hall; Keri contemplates her future; McGann finds Nick.
Plot
Trouble is brewing outside the Chicago Mayor's office, as Jessica's aunt Lilian and cousin Angela lead a protest with the North Park residents displaced by McGann's new real estate development, Icarus. They've set up a homeless encampment and have no plans of leaving until they get what they want -- new housing after being put on the streets.
Bobby implores Jessica to come up with a solution before news gets out of a "Tent City" set up at the steps of City Hall. She's on it. First, she has a plan to pressure McGann in the form of bad publicity. When that doesn't work, she turns to Keri to help her come up with a deal from the city to the North Park residents. It's not a perfect solution, but if they're smart, the protesters will take it.
Coming off an awkward business trip with the mayor's wife Stephanie, Keri realizes that Bobby will never leave his kids and sick wife to be with her. She seriously starts to entertain an offer from a fancy corporate law firm and seeks her father's counsel – and also Jessica Pearson's. But really, it's Bobby's reaction that lands the hardest: he says he loves her. She says, if that's true, he'll let her go.
Derrick apologizes to Yoli and she gets him a gift for helping out with her mother's ICE situation, and the two share an extended hug.
Angela, who's leading the charge on the North Park protest, considers Jessica's deal, but when a mayoral hopeful surfaces to take on Angela's cause, she rejects the mayor's offer. Carlos Salazar wants to help the North Park residents for his own political currency, but Jessica knows that if she offers him the alderman seat, Salazar will likely stop caring about the protest. Unfortunately, this leaves the North Park group facing down the mayor in a showdown they can't necessarily win now.
Nick has gone AWOL, unraveling from having killed Tommy Diehl. When he confronts McGann about it, McGann is not sympathetic in the least, advising Nick to let sleeping dogs lie. But it's too much for Nick's conscience and he arrives at Keri's door, looking for a lawyer. He tells her that he has murdered someone and wants to confess.[1]
Cast
Main Cast
Recurring Cast
Guest Cast
Myndy Crist as McDermott Partner
Carlos Pratts as Carlos Salazar
Joe Spano as Mr. Allen
Noro Otitigbe as Secretary
Serena Laney as Michelle Finn
Aaron Behr as McGann Crewman 1
Celeste Pechous as Bridget Kelly
Jacob Berger as McGann Crewman 2
Alyssa Mann as TV Reporter 2
Danni Gadigan as City Clerk
Brandon Young as Malik
Francisco M. Martinez as City Hall Worker (uncredited)
Major/Highlighted Events
To be added
Cultural References
Trivia
Gallery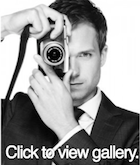 References
Community content is available under
CC-BY-SA
unless otherwise noted.