Thunder Away is the ninth episode of the ninth season of Suits, the penultimate episode in the series and the 133rd overall. It first aired on September 18, 2019.
Synopsis
As Harvey deals with the sudden death of his mother, Sam and Mike launch an attack against Faye. However, things get complicated when Faye makes a deal with Harvey and Louis to defend her, and the entire firm is soon dragged into the fight.
Plot
Family and friends gather for Lily Specter's funeral, where Harvey delivers a touching eulogy for his mother. But while Harvey may be putting up a strong front, things are worse than they appear - as Donna tells Mike, Lily's death only adds to the colossal stress Harvey feels watching his work family get picked apart by Faye. Meanwhile, Marcus gives Harvey a letter that Lily had addressed to him, but Harvey decides to open it another day.
Could Mike and Sam be the key to solving the Faye problem? At Donna's behest, Mike and Sam bury the hatchet and brainstorm on a plan to send Faye packing. It isn't long before Sam and Mike are dropping a wrongful termination suit on Faye's desk, claiming she had no right to fire Sam without proof of wrongdoing.
Furious, Faye offers Harvey and Louis a deal - if they represent her and win, she'll consider her work at the firm finished. Faye's only stipulation is that they can't collude with the other side or tell them about the agreement, and if she finds out they cheated she'll recommend the bar dismantle the firm permanently. Harvey and Louis are horrified at the thought of defending Faye, but when she points out that any other counsel she hires will make proving that Sam crossed a line the cornerstone of their defense, they realize they have no choice if they want to keep Sam from being disbarred. Unsurprisingly, the news that her friends are seemingly siding with Faye doesn't sit too well with Sam.
Donna asks Alex to dig into whether Faye really has the power to make good on her threat to have the firm dismantled. What he learns is disheartening - not only does she have the power, she's actually done it before. But she's also been sued for wrongful termination before, a piece of information that Donna makes sure to get to Harvey ASAP. Mike does his own prep work, approaching Katrina for inside help on the case. But while Katrina wants nothing more than to see Faye gone, she won't cross lines to do it. Meanwhile, Harvey subjects Faye to a vicious attack during a preparatory mock trial, bringing up her previous wrongful termination suit and laying bare her many abuses. Humiliation piles up as Harvey paints her as a villain to the entire firm, until Faye walks out.
The thought of Harvey's mother is never far from his mind, and as the day of the trial arrives he decides to open the letter from Lily. Inside he finds a treasured family wedding ring and a note from Lily saying how excited she is to finally meet Donna, another quietly devastating blow to Harvey's fragile psyche.
Harvey and Louis waste no time in calling Sam to the stand. Louis is brutal, viciously attacking Sam in the hopes of convincing the jury that she deserved to be fired. Later, Katrina calls Louis out for putting Sam through the ringer, but while he hates what he has done, he can't reveal to Katrina why he did it. The next day, Mike and Sam get their chance to hit back, picking Faye apart on the stand with information about the previous wrongful termination suit and details from the recent mock trial. Furious and embarrassed, Faye accuses Harvey and Louis of leaking information to the other side, and she tells them their next move is going to be to prove that Sam crossed the line, their previous deal be damned.
As Harvey and Louis rack their brains to come up with a way to appease Faye without destroying Sam, Katrina reveals that she was the one who leaked the information. Feeling overwhelmed by his mother's death and the stress of the trial, Harvey unleashes a torrent of anger on the Junior Partner. Feeling contrite, Katrina goes to Faye and comes clean about the leak, hoping Faye will call off the attack on Sam. Faye appreciates Katrina owning up to her mistake but it isn't enough, and she tells Katrina to pack her things - she's fired. Meanwhile, Donna asks Mike to put the case aside for a night and lend an ear to Harvey. The two share a drink and reminisce about old times, a much-needed respite from the battle in court. But their break is brought to an abrupt halt when Harvey lays a subpoena on the table; they are calling Mike to the stand. Mike's smile drops, and he tells Harvey he'll see him in court.[1]
Cast
Main Cast
Recurring Cast
Guest Cast
Jack Bona as Young Harvey Specter
Michelle Monteith as Katie Specter
Jennifer Baker as Judge Cobb
David Talbot as Clergyman
Rod Wilson as Bobby
Major/Highlighted Events
Cultural References
Top Gun is mentioned and referenced.
Trivia
Gallery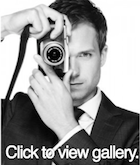 References
Community content is available under
CC-BY-SA
unless otherwise noted.