"I can't afford to look complicit with you, no matter how much you play that tiny violin."
"This isn't a tiny violin, Robert. This lawsuit could burn my firm to the ground."
— Robert Zane and Harvey Specter
Tiny Violin is the fifteenth episode of the seventh season of Suits and the 107th overall. It first aired on April 25, 2018.
Synopsis
An attack against Specter Litt blindsides Harvey and Louis; Mike can't turn his back on the clinic when a class action suit overwhelms Nathan and Oliver.
Plot
To be added
Cast
Main Cast
Recurring Cast
Guest Cast
Bruce McGill as Stanley Gordon
Jeff Clarke as Roy Collins
Harry Judge as Andy Forsyth
Rena Polley as Judge Aiken
Paul Eves as Judge Faber
Major/Highlighted Events
Stanley Gordon returns to his profession as an attorney to represent the former Pearson Specter Litt senior partners who fled the firm after Mike Ross' guilty plea. Having discovered that Jessica Pearson's partnership had been bought out, the former senior partners officially file a lawsuit against Specter Litt to have their partnerships bought out as well.

Harvey Specter and Louis Litt attempt to dismiss the lawsuit by claiming that the senior partners, whose basis for their claim is that working for Pearson Specter Litt damaged their careers, is untrue. However, Gordon notifies them of a testimony by former Pearson Specter attorney Dana Scott in which she claims working at Pearson Specter negatively affected her career.

Scottie is revealed to be a name partner at her new firm.
Harvey pays Scottie a visit asking her to rescind her statement, although she refuses to claim her statement to a jury was false. Harvey apologizes for asking, and later Scottie to pays a visit to Harvey's office, intending to rekindle a relationship. However, she realizes a relationship would not work when she finds out Donna Paulsen was the reason Harvey broke up with Paula Agard.

Gordon informs Harvey and Louis that the former PSL senior partners are willing to withdraw their lawsuit under the condition that they get hired back into the firm, and even stipulates that an addition to the fine print would be made to prevent the partners from hiring him at Specter Litt.

Donna informs them that Rand, Kaldor & Zane is expanding by leasing three additional floors in their current building, the same amount of floors that Specter Litt uses. Louis realizes that the former PSL partners, who are now employed at RKZ, could vote Harvey and himself out of power and sell the firm to RKZ, thereby eliminating Specter Litt. Harvey, who had gone to Robert Zane earlier for help, accuses Robert of backstabbing him, although Robert is shocked at his firm's plans, revealing that he had no part in it and that his fellow name partners, Ellen Rand and Eric Kaldor, are behind the coup and are planning to oust him in the process.

Nathan Krueger informs Mike Ross that the case the Eastside Legal Clinic is handling, regarding children who are dying of lead poisoning due to a nearby battery plant, has turned into a class action, and that he has neither the funds nor the manpower to fight it. Knowing that the firm would not give the clinic money or associates, Mike decides to help them himself, taking point on the case as co-counsel.

A man named Andy Forsyth approaches Mike and informs him that he's starting his firm in Seattle that would focus solely on helping people affected by major corporations via class action lawsuits with the financial resources of a corporate law firm; additionally, he offers Mike and Rachel Zane partnerships in order to run the firm, although they only receive a week to accept the offer.
Mike refuses a $100,000 per plaintiff offer, which puts him at odds with Nathan, who wished to accept. Shortly after, the clinic loses all three of its investors, necessitating the clinic to soon be shut down.

Mike convinces Nathan that the clinic should drop its non-profit status, which prevents them from earning more than $50,000 per case, therefore allowing them to earn much more on cases which would not only keep the clinic running for years but would also prevent Nathan from being unable to handle future class actions due to financial difficulties.
Louis donates $500,000 from his personal account to prevent the clinic from shutting down.

Jessica is disbarred from the Illinois State Bar Association, preventing her from practicing law in Chicago.

Jessica returns to New York to ask for Harvey's help on a housing case she is handling in Chicago. She divulges that she had been handling purely pro bono cases after she had moved there, but had recently gone up against the mayor of Chicago on a police brutality case, exacting a $4,000,000 settlement. However, despite her belief that her disbarment from the New York State Bar would not affect her in Chicago, she can no longer practice law in Chicago, and therefore asks Harvey to take over her case and file a TRO on her behalf. Harvey agrees to go and help her after Louis, Donna, Mike and Rachel convince him that they would handle the firm in Harvey's absence; Louis is made interim managing partner while Mike, who claimed he would do "whatever it takes", is ordered to aid Louis at all costs, even at the expense of abandoning the clinic, which Mike agrees to.
Trivia
Goddamn Counter: 7
It is revealed that Specter Litt only uses the top three floors of the building, which would be the 48th, 49th and 50th floors.
Goofs/Inconsistencies
Nathan Krueger asks for money to handle a class action lawsuit, and is later forced to shut down the Eastside Legal Clinic after its three investors cancel their financial assistance, prompting Louis to donate $500,000 of his own money to keep them in business. However, in the season 6 finale episode "Character and Fitness", Mike had Harvey give him a check which would run the clinic for two years, which was revealed to be for $500,000 in the season 7 premiere, "Skin in the Game". As Harvey had given a check for $500,000 at the start of this very season that would allow the clinic to operate for two years, there should no reason why they would require $500,000 or be forced to shut down immediately after losing their funding.
Quotes
Rachel: Mike, we're going to have children someday.
Louis: So you mean they get to enter that statement she made in court, and there's nothing we can do to counter it?
Harvey: Yeah. That's what I mean.
Louis: Well then, we're fucked.
Mike: [to Nathan] Those kids are going to be fucked up for the rest of their lives, and you seem to care more about closing in the room than getting them the best deal.
Mike: What the fuck did you do?
Andy: What the hell are you talking about? I didn't do anything.
Mike: Bullshit. You cut the clinic's funding off because I told you they didn't have the resources.
Gallery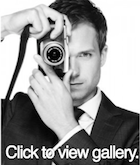 Community content is available under
CC-BY-SA
unless otherwise noted.