"
Rachel: To trouble.
Harvey: To trouble.
"
To Trouble is the first episode of the sixth season of Suits, and the 77th overall. It first aired on July 13, 2016.
Overview
Mike transitions to prison life while Harvey, Jessica, Louis, Donna and Rachel deal with the fallout of Mike's plea deal and try to prevent what's left of PSL from collapsing.
Synopsis
Mike enters the Federal prison in Danbury to face his two-year jail sentence for fraud. Rachel and Harvey struggle to cope personally, while Louis, Jessica, and Donna don't know how to deal with an office empty of employees. It doesn't take long before the firm is sued in a $100 million class-action lawsuit for every case Mike touched. When they learn that all their client files were also stolen, the three name partners agree to go all in for the sake of the firm. In jail, Mike discovers a new enemy in Frank Gallo, an inmate who has a great deal of influence with the guards. Gallo tricks Mike into giving him Rachel's phone number, and promises trouble for Mike in his vendetta against Harvey.
Cast
Main Cast
Recurring Cast
Guest Cast
Malcolm-Jamal Warner as Counselor Julius Rowe
Paul Schulze as Frank Gallo
Jake Michaels as R. Jackson (credited as Guard #1)
Adrian G. Griffiths as Guard #2
Patrice Goodman as Ruth
Hubert Tran as Delivery Guy
Major/Highlighted Events
Trivia
The Breakfast Club is referenced twice (once by Harvey and once by Donna), while Mike references The Shawshank Redemption and The Jerk. Harvey also references Gone With the Wind; and Louis makes a reference to Crouching Tiger, Hidden Dragon.
Gallery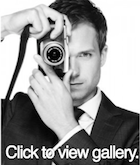 Community content is available under
CC-BY-SA
unless otherwise noted.