"I figured out a way to get Mike out early. [...] He has to inform on his roommate. Mike gets him to turn, he's free."
— Harvey Specter
Turn is the fourth episode of the sixth season of Suits and the 80th overall. It first aired on August 3, 2016.
Synopsis
Mike considers a deal that could reduce his sentence; Jessica and Louis take different approaches to deal with tenants; Rachel represents a death row inmate.
Plot
To be added
Cast
Main Cast
Recurring Cast
Guest Cast
Sean Cullen as Warden
Erik Palladino as Kevin Miller
Malcolm Gets as Columbia Law Professor Dunbar
Ian Reed Kesler as Stu Buzzini
Glenn Plummer as Leonard Bailey
Carly Pope as Tara Messer
Natalie Charles as Wendy Boyle
Luc Trottier as Trader
Daniel Stolfi as Guard #3
Major/Highlighted Events
Harvey Specter presents Sean Cahill's deal to Mike Ross, who turns it down out of loyalty to his only friend in prison. In order to change his mind, Harvey and Sean concoct a plan – to drug Mike, blame it on Gallo, and have him transferred to the infirmary. While the rest of the prison believes him to be confined to the infirmary, the prison doctor, the prison warden, Sean and Harvey have Mike released out of prison for six hours, with the condition that Harvey brings Mike to Sean's office so Sean can show Mike what Kevin's father-in-law did to have him turn. Harvey, however, betrays Sean and brings Mike to Rachel's apartment, so they could spend some alone time together. Harvey's plan works, and after spending time with Rachel, Mike realizes how much he misses her and decides to take Sean's offer.
After the stock traders perform a urine test in Louis' "You Just Got Litt Up!" cups, Louis decides to ask Donna for help kicking them out. Donna offers an alternative – hiring an architect to split the space. Louis, who has always wanted to renovate the firm, hires the architect, Tara Messer, as soon as she enters the firm. However, Jessica tells Louis that he is not allowed to hire her to renovate the firm, and so he's forced to let her go. However, as he is falling in love with her, Louis decides to pay her out of his pocket for the work she had done so far and hires her to renovate his summer home in the Hamptons.
Cultural References
Trivia
Goddamn Counter: 9
It is revealed that Mike attended a P.S. 092 elementary school and set the single-game scoring record in sixth grade.
Gallery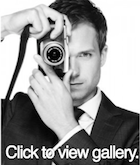 Community content is available under
CC-BY-SA
unless otherwise noted.