"
Louis: You never got an A+, because you never took his class.
Mike: It's a required class, Louis. Of course I took it.
Louis: Not if you never went to Harvard.
Mike: Louis, that is insane. I have a transcript from Harvard. I have a degree from Harvard. That's because I–
Louis: Wait, let me guess. 'Cause you went to Harvard? See, Mike, here's the situation. I don't believe you. [...] It's over, Mike. I'm on to you. And I'm gonna expose you for the lying piece of filth that you are.
"

—Louis Litt and Mike Ross
Yesterday's Gone is the twelfth episode of the third season of Suits and the 40th overall. It firat aired on March 6, 2014.
Synopsis
Both Mike and Jessica lean on Harvey for support when things from their respective pasts throw them off their game.
Plot
To be added
Cast
Main Cast
Guest Cast
Sharon Leal as Lisa Parker
Stephen Macht as Prof. Henry Gerard
Shawn Campbell as Tim
Douglas Hughes as Judge
Kelvin Wheeler as Bailiff
Major/Highlighted Events
Quentin Sainz, Jessica Pearson's ex-husband, succumbs to his ALS and passes away, with Jessica and Harvey Specter being named co-executors of his will. Tim, the Sainz Pharmaceutical in-house counsel, attempts to get Jessica removed as executor so that he may sell the company to their competitor for pure profit, whereas Quentin's widow Lisa Parker wants to keep Quentin's drug alive. Jessica and Lisa put aside their differences for Quentin's sake and manage to prevent the sale.
Louis Litt confronts Mike Ross for not having attended Harvard Law School, threatening to expose him. Mike attempts to resolve the conflict by telling Louis that he did attend Harvard but that the reason he got an A+ in Prof. Henry Gerard's class was because he falsified his grade. After a talk with Rachel Zane, Louis forgives Mike but informs him that he must still apologize personally to Gerard, who is giving a guest lecture at Pearson Specter.

Harvey convinces Louis to not have Mike confess to Gerard, since Gerard, as a stodgy principle of ethics, would not let the situation go, thus ruining Mike's legal career. When Mike approaches Louis and Gerard to confess and then resign, Louis covers for Mike.
Cultural References
Trivia
Gallery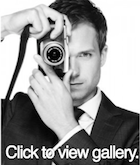 Community content is available under
CC-BY-SA
unless otherwise noted.